Cutting/Shaping Wheel 25,4 mm (542)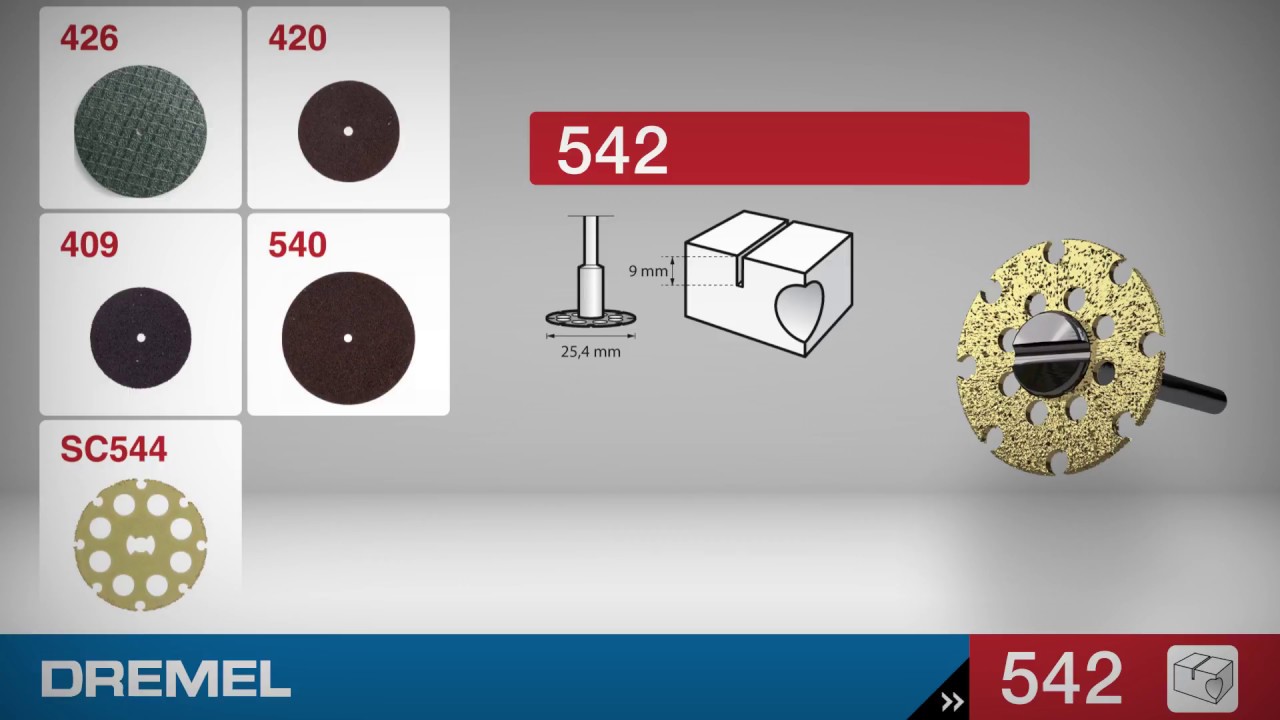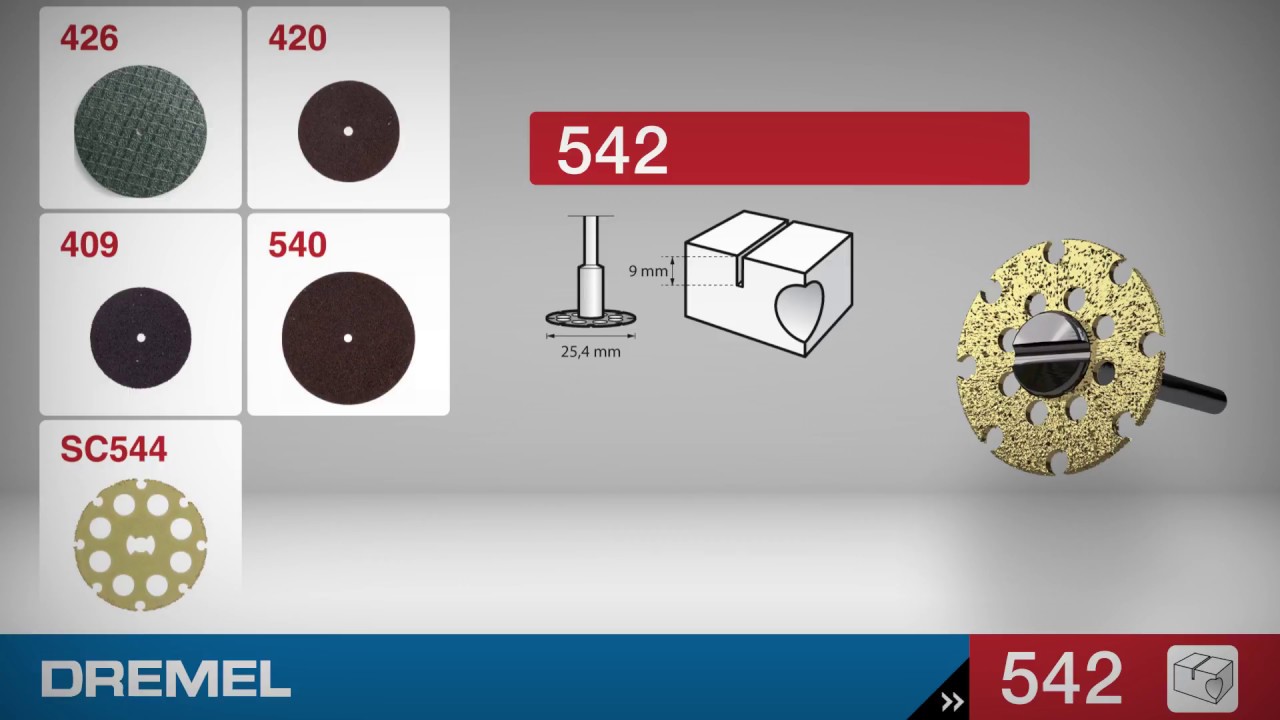 With carbide coating for cutting wood and laminate (Not metal)
Product description
What can you do with it?
Wood Cutting Wheels are both carbide cutting wheels for slicing, cutting and shaping on woods and laminates. Ideal for short cuts in wooden floors to make room for e.g. heating pipes or electronics or model making. The carbide coating makes this wheel very durable.
How to use?
Cutting wheels only work on their edge.
We recommend using a (two-handed) golf grip when using this accessory, and using the right angle attachment when a cut is hard to reach. To keep the disc life as long as possible, do not apply excessive pressure and do not exceed the RPM limits.
Materials to use on
This cut-off disk can be used on different wood types, like chipboard, hardwood, softwood, laminate, fiberboard, or even on plastics and laminates. Do not use them on metals.
Recommended speed
Hardwood 20.000-35.000 RPM Softwood 20.000-35.000 RPM Plastic: 10.000-15.000 RPM
Technical details for Cutting/Shaping Wheel 25,4 mm (542)
Sandwich material

Veneered woods

Softwood

Hardwood

Plywood

Laminates

Chipboard

Fiberboard

RPM
Usage
The ultimate solution for wood. The special design of the cutting/shaping wheel 542 ensures that you can cut both hard and soft types of wood, cut grooves and shape wood. The carbide coating makes the wheel especially durable.
Order number
2615054265
EAN Code
8710364017119
Variations
Click the arrow next to a product variant to see more information and purchase options.
{{ headline }}
{{ content.content }}
{{ content.content }}
{{spec.stringTitle}}:

{{spec.stringContent}}
{{cat.stringCategoryTitle}}
{{order.stringTitle}}:

{{order.stringContent}}
Delivery details: Cutting/Shaping Wheel 25,4 mm (542)
Product box length, 1.3 cm
Product box height, 10 cm
Order number:
EAN Code
2615054265
8710364017119