Engraving Cutter 0,8 mm (108)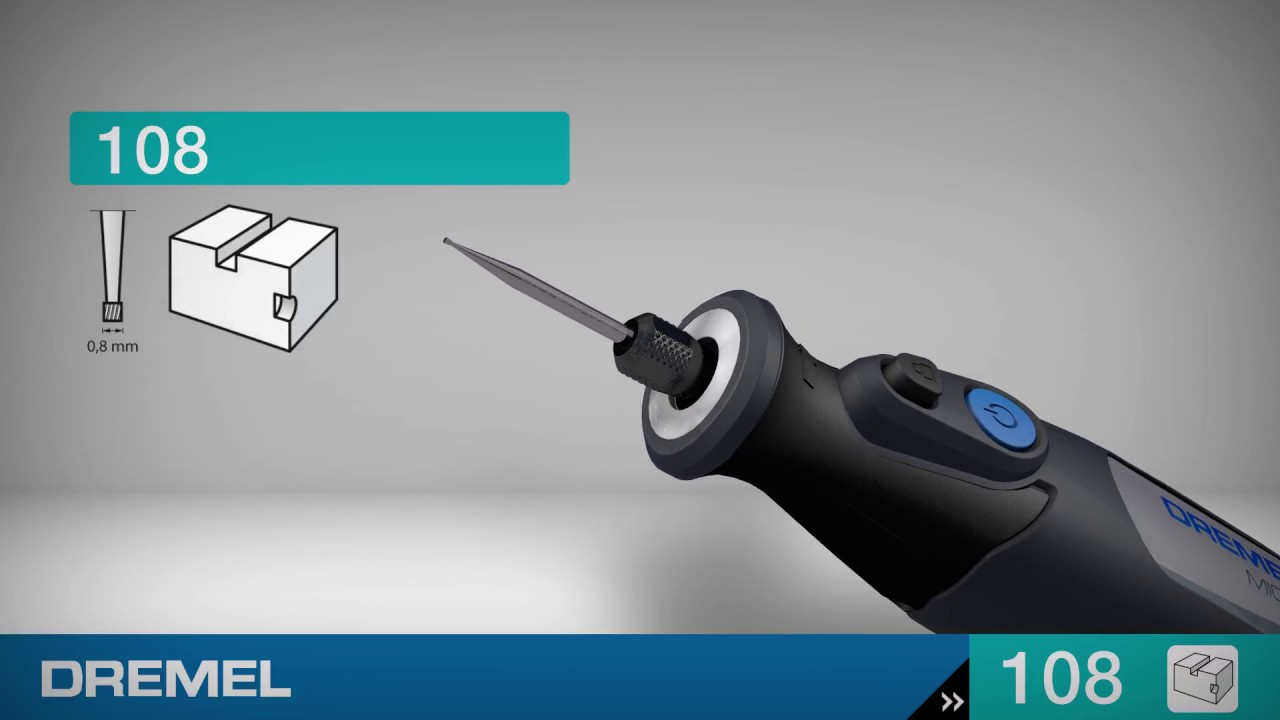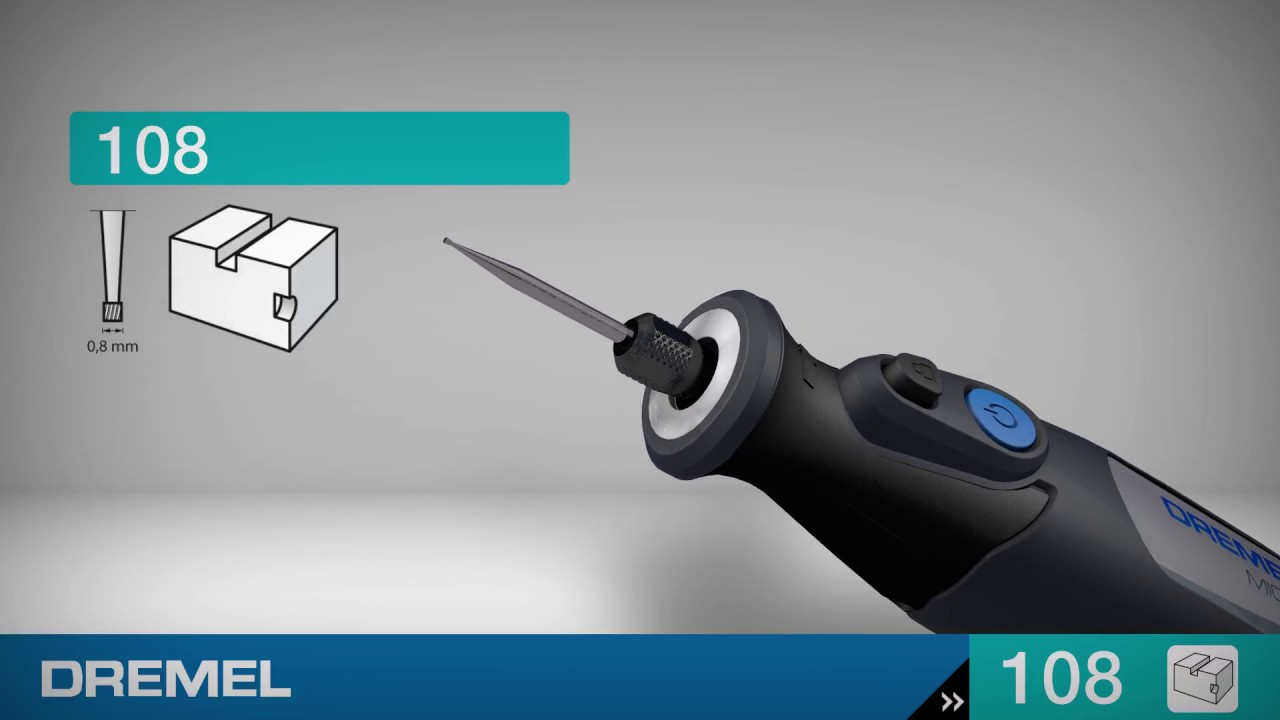 Smallest Cylindrical shaped head for very detailed carving on e.g. wood
Product description
What can you do with it?
Engraving cutter bit especially designed for detailed carving, routing and engraving with a Dremel Multi Tool.
How to use?
Fits with all Dremel Multi Tools or other 3,2mm shank size Multi Tools. For better control and more precision, use with Dremel Detailer's Grip Attachment (577).
Materials to use on
Suitable for use on wood and wood-like materials, metal, plastic, leather, plexiglass, fiberboard, rubber, carbon, chipboard, laminate, foam boards.
Recommended speed
Wood 20.00 –30.000 RPM Metal 15.000-20.000 RPM Plastic 15.000–20.000 RPM
Technical details for Engraving Cutter 0,8 mm (108)
Glass fibre reinforced plastics

Veneered woods

Foam boards

Leather

Fiberboard

Laminates

Plywood

Softwood

Chipboard

Hardwood

Soft Metal

Rubber

Plastic

Plexiglass

Carbon

RPM
Material
High Speed Steel
Mandrel use
No Mandrel Needed
Maximum RPM
Special|Glass fibre reinforced plastics 1/min
Order number
26150108AC
EAN Code
0080596001087
Order number
26150108JA
EAN Code
8710364044795
Variations
Click the arrow next to a product variant to see more information and purchase options.
{{ headline }}
{{ content.content }}
{{ content.content }}
{{spec.stringTitle}}:

{{spec.stringContent}}
{{cat.stringCategoryTitle}}
{{order.stringTitle}}:

{{order.stringContent}}
Delivery details: Engraving Cutter 0,8 mm (108)
Product box height, 10 cm
Product box width, 1.3 cm
Order number:
EAN Code
26150108AC
0080596001087
Recommended products:
Multipurpose Set