DREMEL® 4250 (4250-3/50)
NEW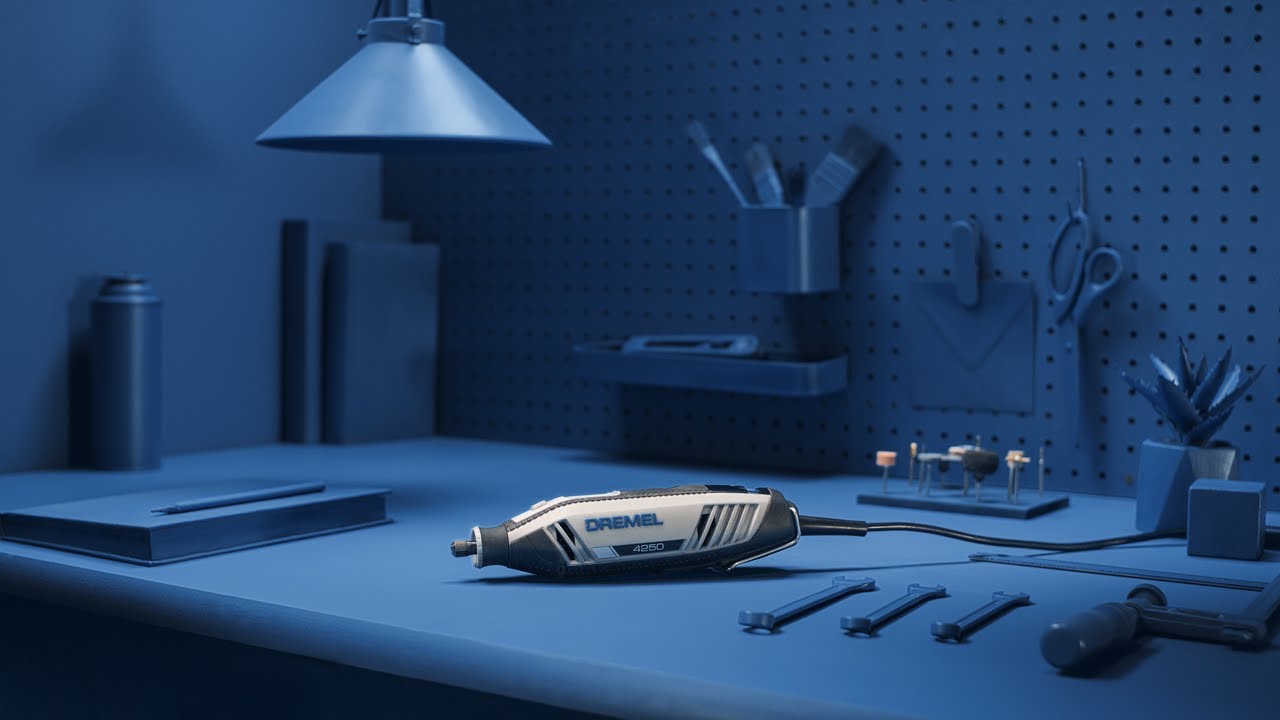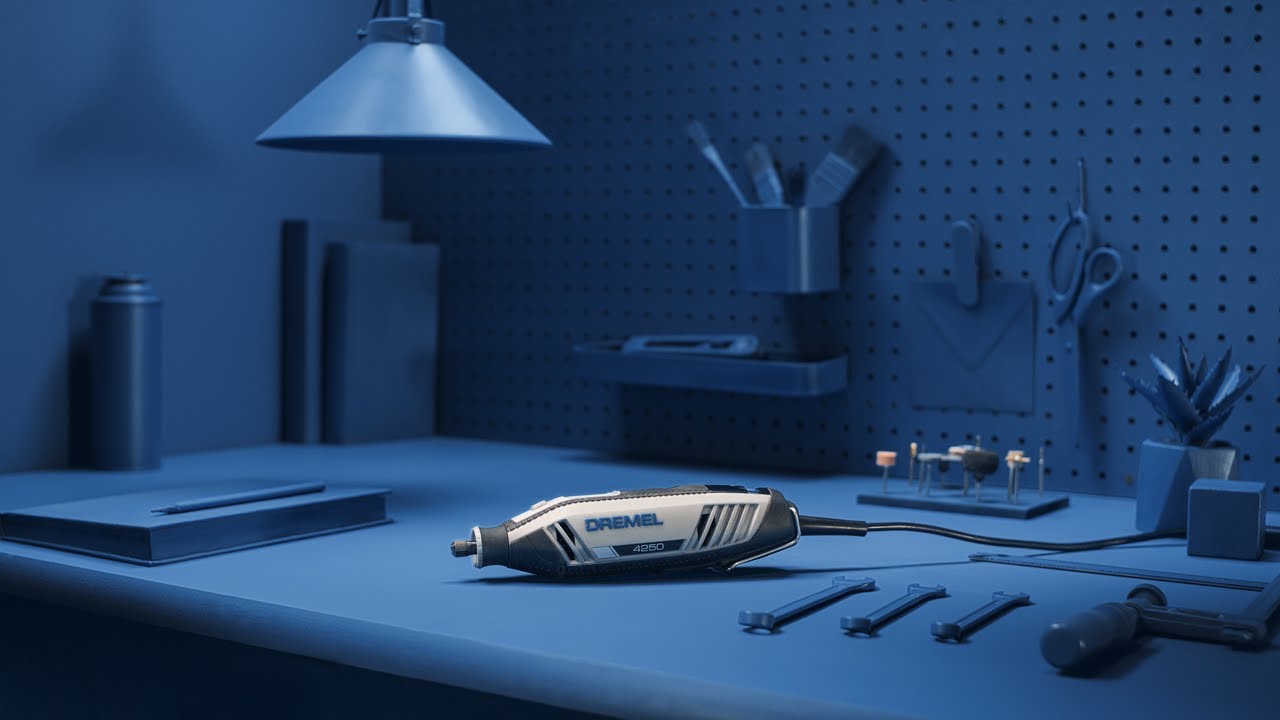 Experience never-ending energy
Maximum power for your high-duty projects. 175W motor with RPM range from 5.000 to 35.000.

Maintain the high performance during though applications with electronic feedback feature.

Experience ultimate comfort with ergonomic soft-grip, lower vibration and durable design.

Perform the widest range of applications on widest range of materials. Dremel 4250 is compatible with all Dremel accessories and attachments.

Get more accessories for more projects with our 3/50 pack featuring 50 accessories and 3 attachments.
Product description
Experience never-ending energy
The most powerful member of Dremel corded Rotary-Tool family. Dremel 4250 is steady in power throughout toughest applications whether it may be drilling, cutting, sanding or more. If you are seeking high performance, with 175W motor and RPM range from 5.000 to 35.000, Dremel 4250 is the best choice for you. Electronic feedback feature makes sure you get the same level of power regardless of the material type you work on. This is helpful when cutting hard materials to make a clean cut. Cutting, sanding, drilling or routing, tackle toughest jobs with Dremel 4250.
Design that works for you
Ultimate power comes with ultimate comfort. We have designed Dremel 4250 for you to handle heavy duty applications easily. Ergonomic soft-grip and lower vibration (compared to Dremel 4300) ensures you have better handling in long lasting projects, leaves no room for fatigue. Dremel 4250 runs cooler and has lower noise (compared to Dremel 4000 and 4300) making sure that you enjoy all types of DIY projects. While you are changing your accessories you don't need to waste time looking for your wrench. Dremel 4250 comes with EZ Lock Nose Cap. This in-nose-integrated wrench is always on your tool and great for quick accessory changes.
Utmost versatility
Dremel 4250 is compatible with all Dremel Rotary-tool accessories and attachments including EZ Lock and the new range of the extra durable Dremel MAX accessories. Dremel 4250 will provide you with utmost versatility in home improvement, repair or maintenance tasks.
A kit for various applications
From the toughest functional jobs to detailed creative projects, this kit will support you across a broad range of applications. Dremel 4250 3/50 kit includes 50 accessories, 3 attachments (Line & Circle Cutter, Flexible Shaft and Comfort Guard) and a hard case. Cut, drill, grind, sand, polish and engrave with the included high quality Dremel accessories. Sturdy storage case will allow you to carry your tool easily and keep all accessories and attachments neatly.
Masters all types of applications.
Technical details for DREMEL® 4250 (4250-3/50)
No load speed
5.000 35.000 1/min
Accessory quick change system
EZ Twist
Sound pressure
- 72,5 dB(A)
Vibration
14,1 ± 1,5 m/s²
Overview of prices and Kit content

DREMEL® 4250 (4250-3/50)
Order number::
F0134250NE
Dremel 4250 Rotary-tool

50 High Quality Dremel Accessories

Flexshaft attachment (225)

Line & Circle Cutter attachment (678)

Comfort guard (550)

Instruction Manual

Sturdy plastic case

Product box length, 0 cm

Product box height, 0 cm

Product box width, 0 cm

DREMEL® 4250 (4250-35A)
Order number::
F0134250NA
Dremel 4250 Rotary-tool

35 High Quality Dremel Accessories

Multi-functional fabric bag

Manual