DREMEL® Shaping Platform Attachment (576)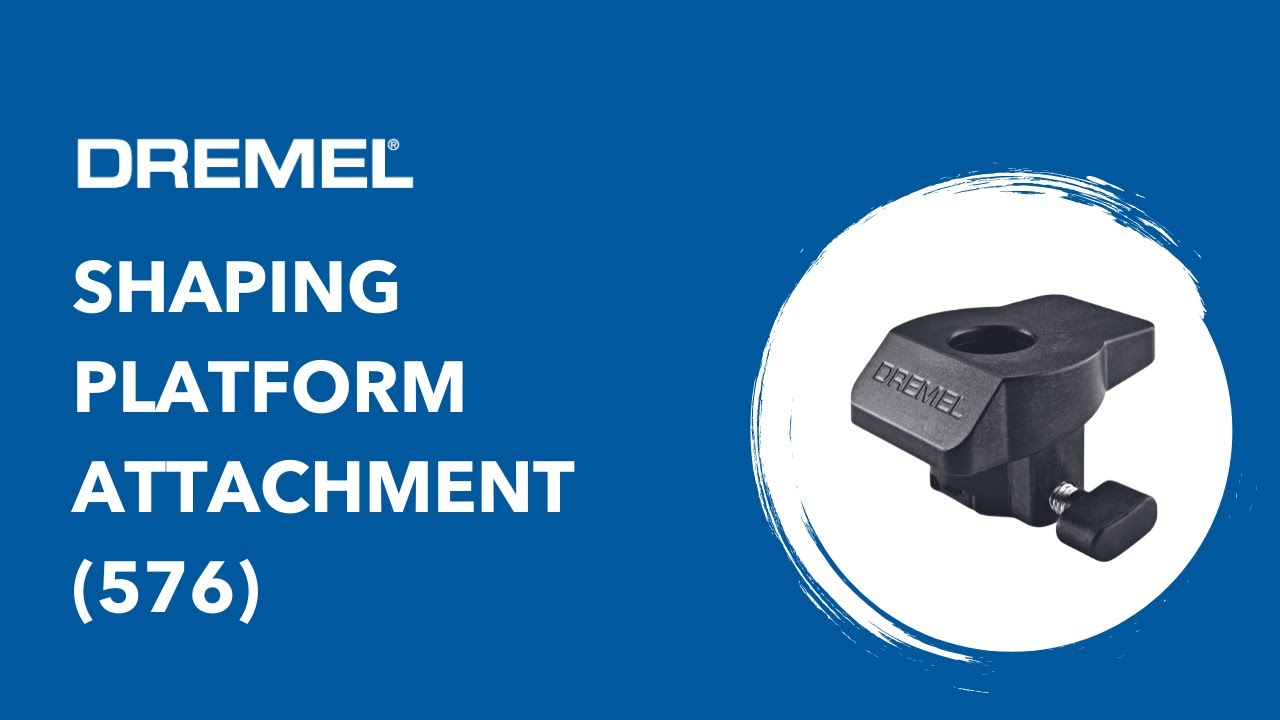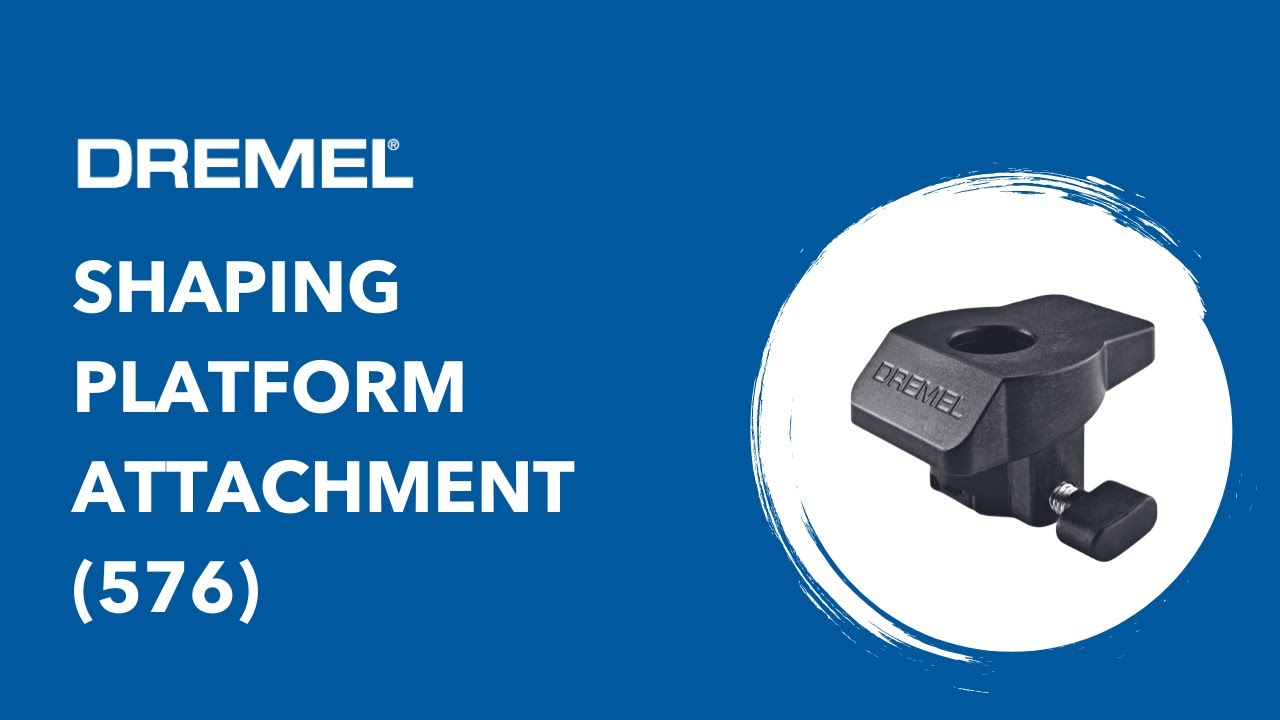 Sharpen, grind and sand edges at perfect 90 or 45 degree angles
Sand, sharpen or grind at accurate 45°/90° angles with your compatible Dremel Rotary-Tool.

Use to finish your cuts making them accurate, sharp and clean.

20mm of adjustment to the shaping platform when attaching to your Dremel Rotary-Tool to fine tune the attachment to your project for ultimate precision.

Versatile to use on projects with materials like wood to tidy up cuts as well as to sharpen garden tools.

1x Dremel Shaping Platform Attachment, 1x Grinding Stone (932), 1x Sanding Mandrel and band (407), 1x Quick start guide/ manual
Product description
What can you do with it?
The Dremel Shaping platform attachment adds precision to your work by giving your Dremel Rotary-Tool a 45° or 90° sanding, sharpening or grinding angle.
Perfect for finishing a cut using the included 60 grit sanding band and mandrel accessory (407).
Great for sharpening and shaping up your garden equipment, such as shears, to a clean 45° angle using the included Grinding Stone accessory (932).
How to use?
Insert and tighten the provided accessory and effortlessly screw on the shaping platform. Adjust the platform up to 20mm, tighten and create the perfect 45°/90° by holding it against your work piece.
For best results, use with 2 hands and slowly slide your Rotary-Tool along your work piece until the platform and material are aligned.
Tip: Use with a Dremel Multi-Vise to transform your Dremel Rotary-Tool into a benchtop shaping platform.
Masters all types of applications.
Technical details for DREMEL® Shaping Platform Attachment (576)
Order number
2615A576AA
EAN Code
0080596030377
Variations
Click the arrow next to a product variant to see more information and purchase options.
{{ headline }}
{{ content.content }}
{{ content.content }}
{{spec.stringTitle}}:

{{spec.stringContent}}
{{cat.stringCategoryTitle}}
{{order.stringTitle}}:

{{order.stringContent}}
Delivery details: DREMEL® Shaping Platform Attachment (576)
Shaping Platform Attachment
407 Sanding Mandrel and Band
Product box height, 12 cm
Order number:
EAN Code
2615A576AA
0080596030377
Manuals
---