DREMEL® Wall Tile Cutting Kit (566)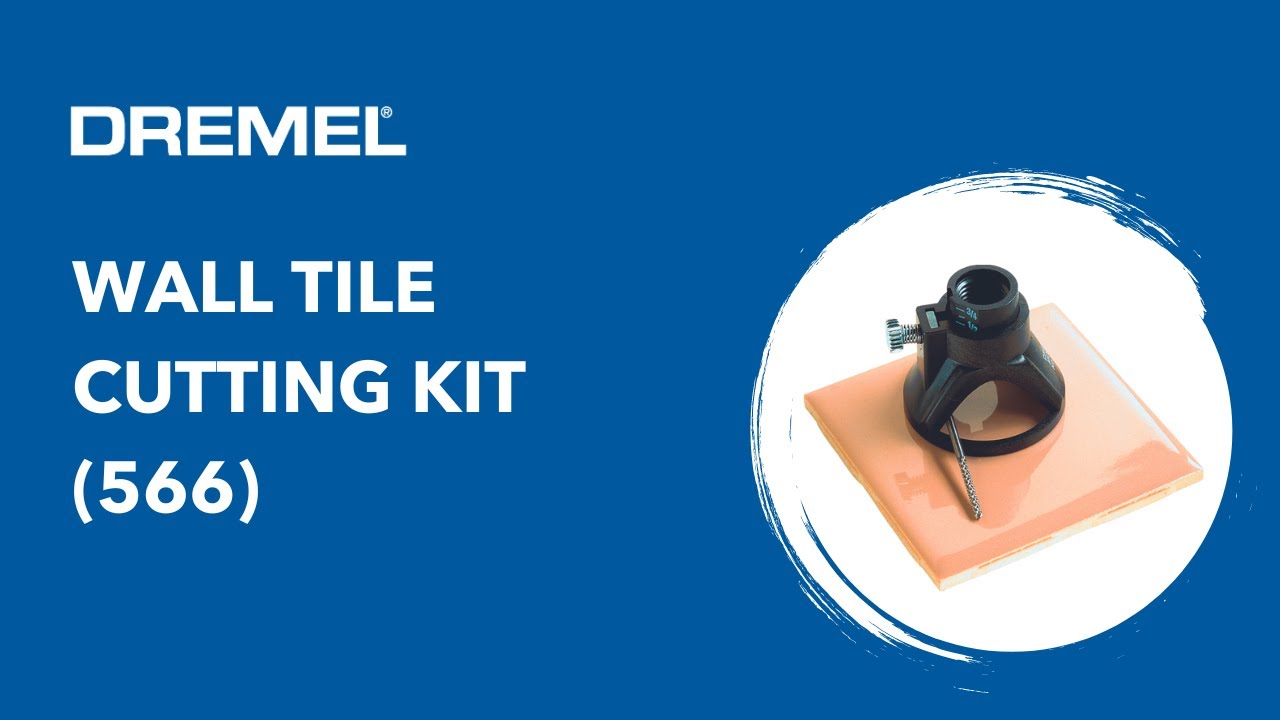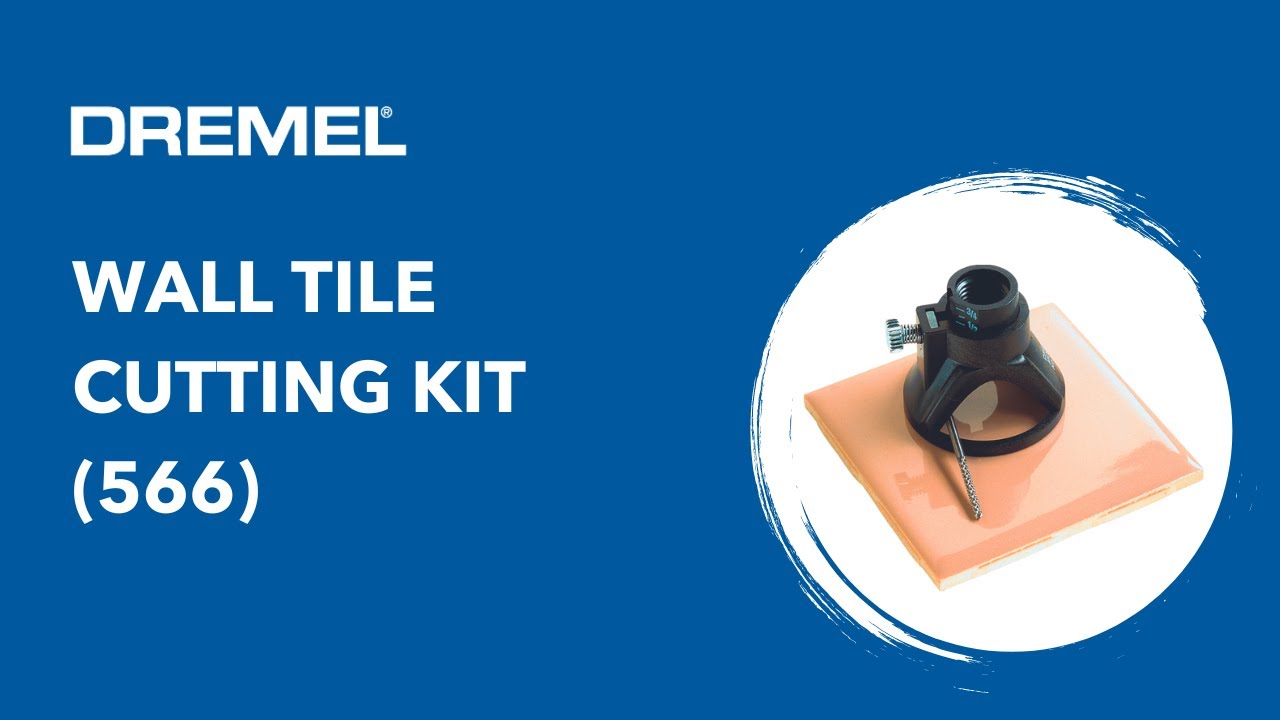 Make controlled cuts in any shape in wall tiles
Save time and freely cut any shape or size in wall tiles with your Dremel Rotary-Tool and the Wall Tile Cutting attachment.

Easily choose your cutting depth up to 20mm with the cutting guide.

The attachment simply screws on to the nose of your compatible Dremel Rotary-Tool, saving you time while you work.

Never lose sight of your cut from the large widows allowing you to work with maximum visibility and safety.

Contents: 1x Cutting control attachment, 1x Dremel spiral cutting bit (562)
Product description
What can you do with it?
Convert your Dremel Rotary-Tool into a high-powered wall tile cutter with the Wall Tile Cutting Kit. From the palm of your hand, easily and quickly make precise cuts of any shape and size.
The cutting guides large windows prevents you from losing sight of your workpiece for utmost precision. It gives you sturdy control and provides an adjustable cutting depth of 20mm.
Use the included Spiral Cutting Bit (562) to smoothly cut tiles to shape to fit around fixtures, such as a basin in your next bathroom or kitchen renovation. Use the same accessory to also cut directly into walls with speed to make your everday house installs of outlets, switches, lighting fixtures and more, even easier.

How to use?
When using this attachment hold your Dremel Rotary-Tool with both hands to guide the tool steadily and cut your desired shape.
When you start, lightly plunge your Rotary-Tool with the Wall Tile Cutting Kit into your material at a 45° angle before changing to a 90° angle to make your cut. Guide your tool over your workpiece and let the cutting bit do the work for you without applying too much pressure.
Masters all types of applications.
Technical details for DREMEL® Wall Tile Cutting Kit (566)
Order number
26150566AE
EAN Code
0080596010652
Variations
Click the arrow next to a product variant to see more information and purchase options.
{{ headline }}
{{ content.content }}
{{ content.content }}
{{spec.stringTitle}}:

{{spec.stringContent}}
{{cat.stringCategoryTitle}}
{{order.stringTitle}}:

{{order.stringContent}}
Delivery details: DREMEL® Wall Tile Cutting Kit (566)
1 Tile Cutting Bit 562 (not for use on ceramic floor tiles)
Product box height, 12 cm
Order number:
EAN Code
26150566AE
0080596010652
Manuals
---