High Speed Cutter 6,4 mm (117)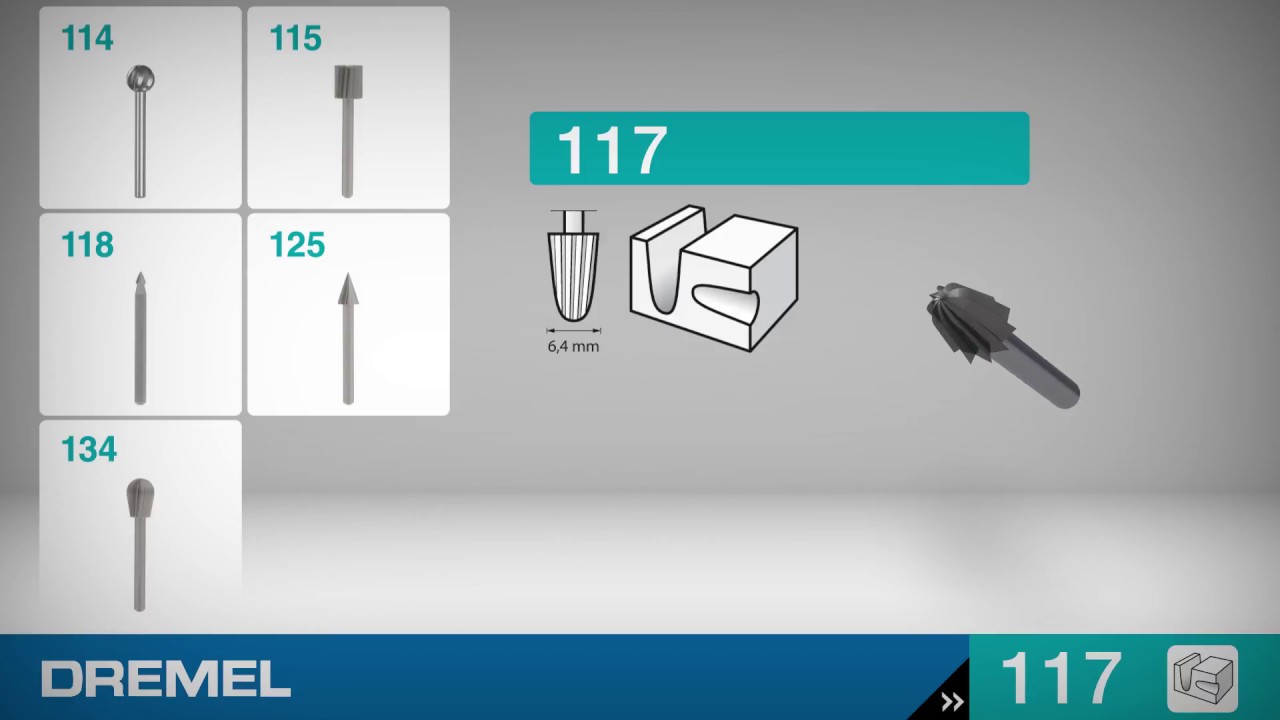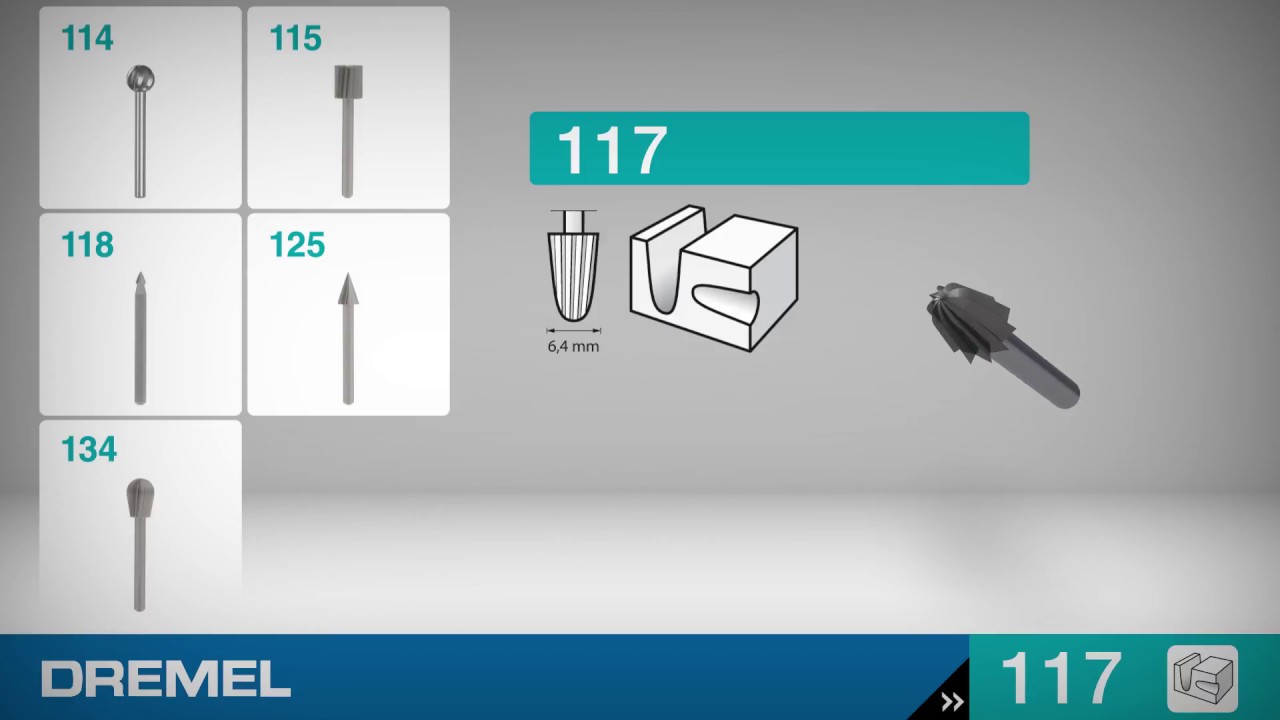 Carve and engrave in curved and straight material like wood.
Product description
What can you do with it?
High Speed Cutters work well for material removal in applications like shaping, carving, engraving, hollowing, grooving, slotting, inlaying making tapered holes or freehand routing. Tip: see the icon image or video for the result in the material.
How to use?
Use the sides of the head for an effective result.
Most used grip for this accessory is the pencil grip.
A less aggressive, more frequent pass will always produce better results than pushing too hard or forcing the tool through the material
Use it at an angle less than 90'
Advised Attachment: FLEXIBLE SHAFT (225); FLEX-SHAFT TOOL HOLDER (2222); DETAILER'S GRIP ATTACHMENT (577); MULTI-VISE (2500)

Materials to use on
This accessory works best on softer materials like wood, plastic and soft metals such as aluminum, copper, and brass. See the extensive List of materials in the images below
Recommended speed
Aluminium 30.000
Brass 30.000
Copper 30.000
Hardwood 35.000
Softwood 20-25.000
Plastic 35.000
Steel 20-25.000

Technical details for High Speed Cutter 6,4 mm (117)
Veneered woods

Softwood

Leather

Plywood

Laminates

Chipboard

Brick

Drywall/Plasterboard

Aerated Concrete

Hardwood

Soft Metal

Rubber

Plastic

Plexiglass

Carbon

RPM
Mandrel use
No Mandrel Needed
Order number
26150117AC
EAN Code
0080596035211
Delivery details: High Speed Cutter 6,4 mm (117)
Product box height, 10 cm
Order number:
EAN Code
26150117AC
0080596035211
Recommended products:
Multipurpose Set