DREMEL® Glue Gun 940 (940-3)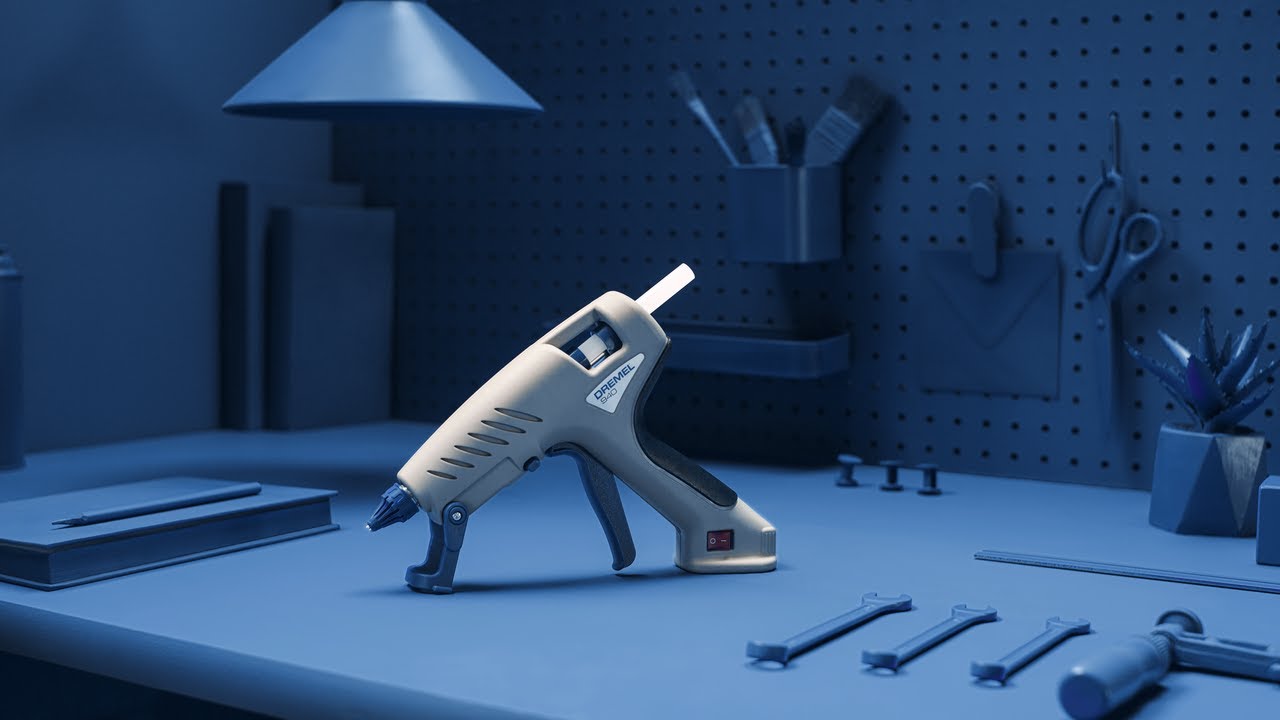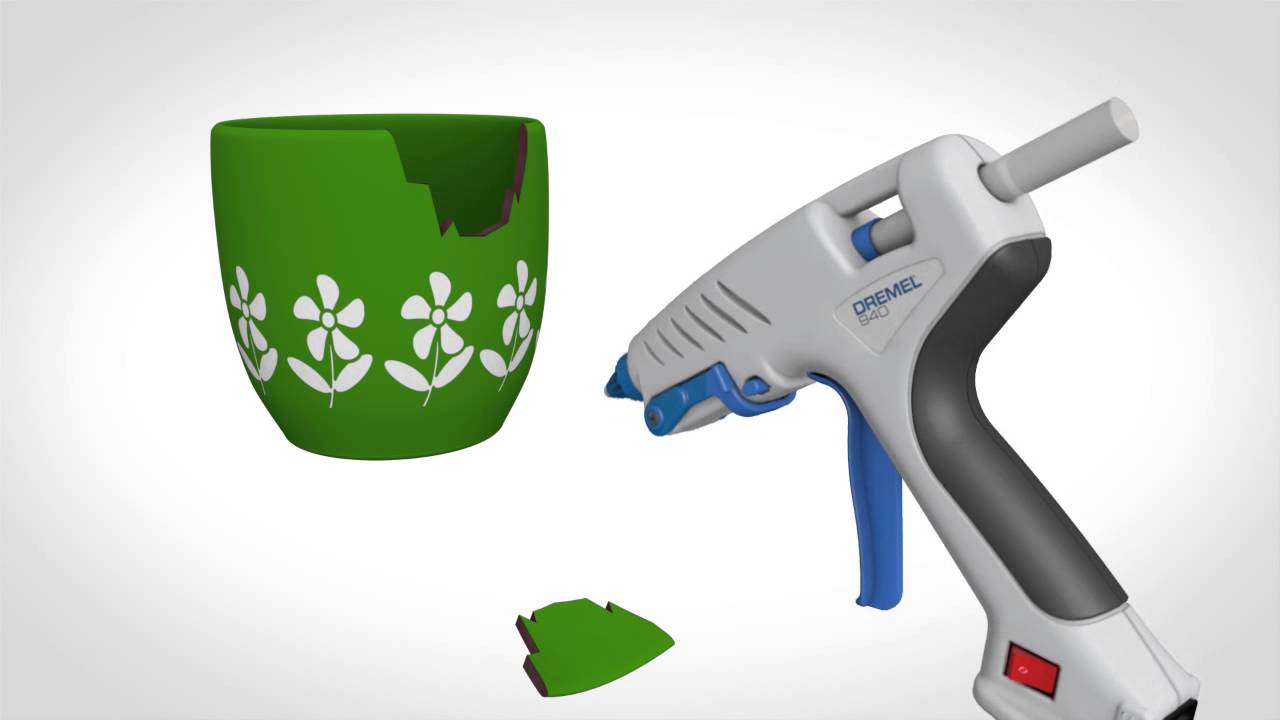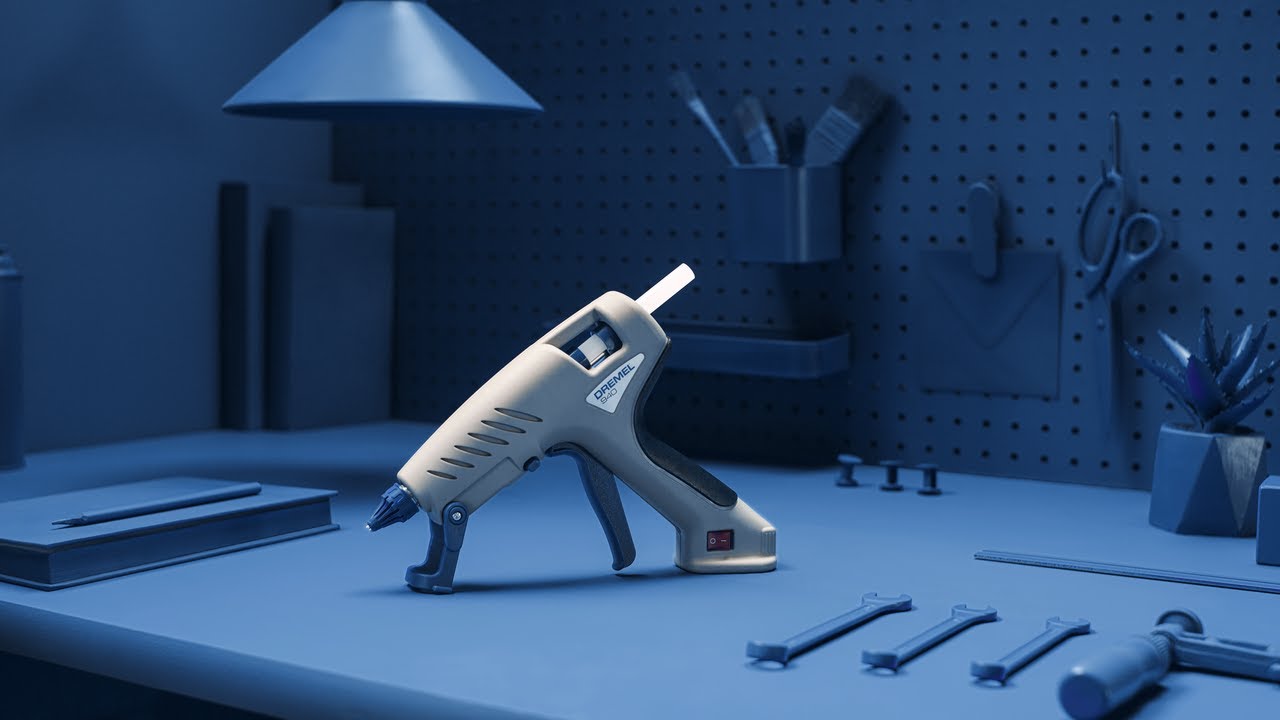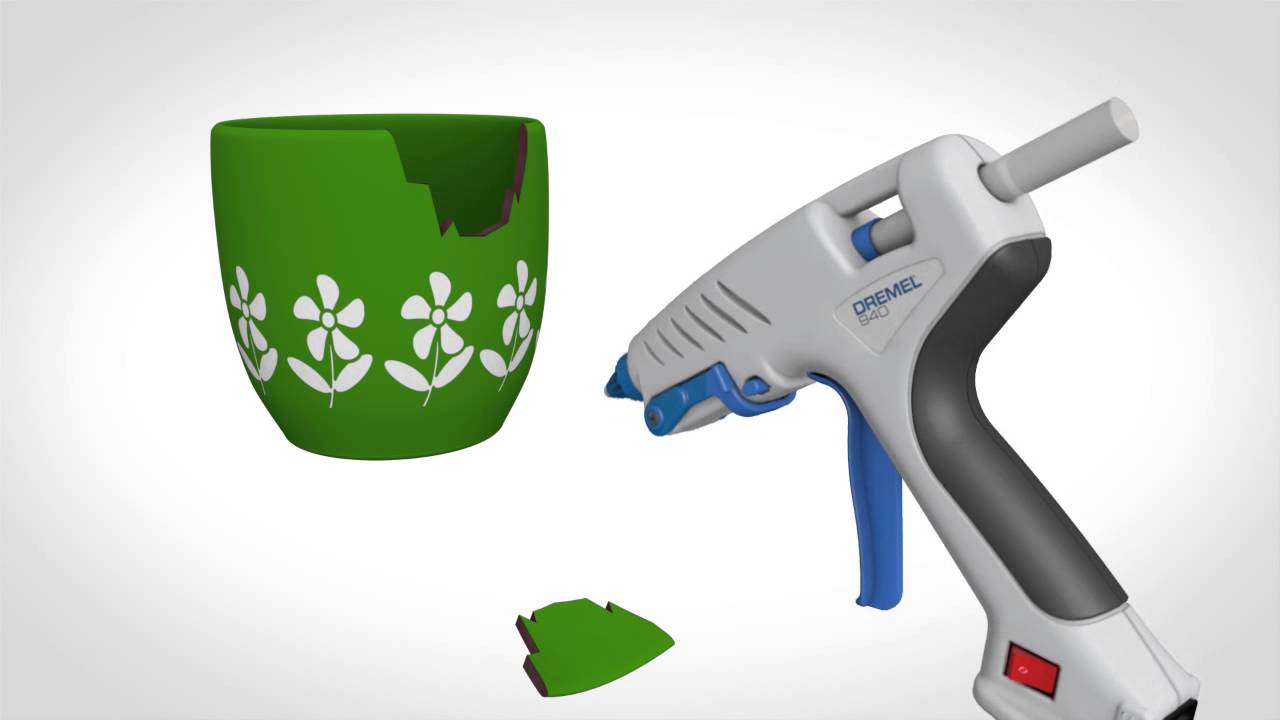 High temperature glue gun – For all indoor and outdoor DIY applications
Removable cord allows to use the glue gun anywhere

Drip control prevents dripping glue onto the project supported with precision tip for intricate gluing

The T-handle allows optimal tool balance for easy and comfortable operation

Apply glue on various materials such as ceramics, wood, plastics, glass, etc.
Product description
The Dremel 940 is a high temperature (195 °C) glue gun with a drip-controlled exchangeable tip. With its removable cord the 940 can be used at any place without available power. Because of its good ergonomics (on/off switch, T-handle, stable base, extendable kickstand) and replaceable tip it is ideal for light DIY jobs around the house and outdoors, such as repairing furniture, gluing wood, ceramics, etc.
Example of usage
Technical details for DREMEL® Glue Gun 940 (940-3)
Glue stick diameter
11 mm
Delivery details: DREMEL® Glue Gun 940 (940-3)
3x Dremel 11 mm Multipurpose High Temp Glue Sticks
Product box length, 20.2 cm
Product box height, 26.4 cm
Product box width, 6.1 cm
Order number
EAN Code
F0130940JB
8710364052417
FAQ DREMEL Glue Gun
Depends on the usage, in general it takes about five minutes before the glue in its chamber cools down. But the Gluegun needs power to heat more glue and refill it's chamber.
If you are using a low temp colour or glitter glue stick, the glue may lose its colour pigments. Also, the high temperature will make your low temperature glue too liquid which will also result in a dripping glue gun.
Overview of Glue Guns:
GG910 - High Temp (165 degrees Celsius)
GG920 - Low Temp (105 degrees Celsius)
GG930 - Dual Temp (105 and 165 degrees Celsius modes)
GG940 - High Temp (165 degrees Celsius)
Overview of Glue Sticks:
GG01 - High Temp (165 degrees Celsius) Multi-purpose Glue for use in GG910 or GG930 (High Temp mode)
GG02 - Low Temp (105 degrees Celsius) Multi-purpose Glue for use in GG920 or GG930 (Low Temp mode)
GG03 - High Temp (165 degrees Celsius) Wood Glue for use in GG910 or GG930 (High Temp mode)
GG04 - Low Temp (105 degrees Celsius) Decorative Glitter Glue for use in GG920 or GG930 (Low Temp mode)
GG05 - Low Temp (105 degrees Celsius) Decorative Colour Glue for use in GG920 or GG930 (Low Temp mode)
GG11 - High Temp (165 degrees Celsius) Multi-purpose Glue for use in GG940
GG13 - High Temp (165 degrees Celsius) Wood Glue for use in GG940
Recommended products:
DREMEL® Engraver
Recommended products:
DREMEL® Engraver
Recommended products:
DREMEL® VersaTip
Recommended products:
DREMEL® VersaFlame
Manuals
---