DREMEL® Line & Circle Cutter (678)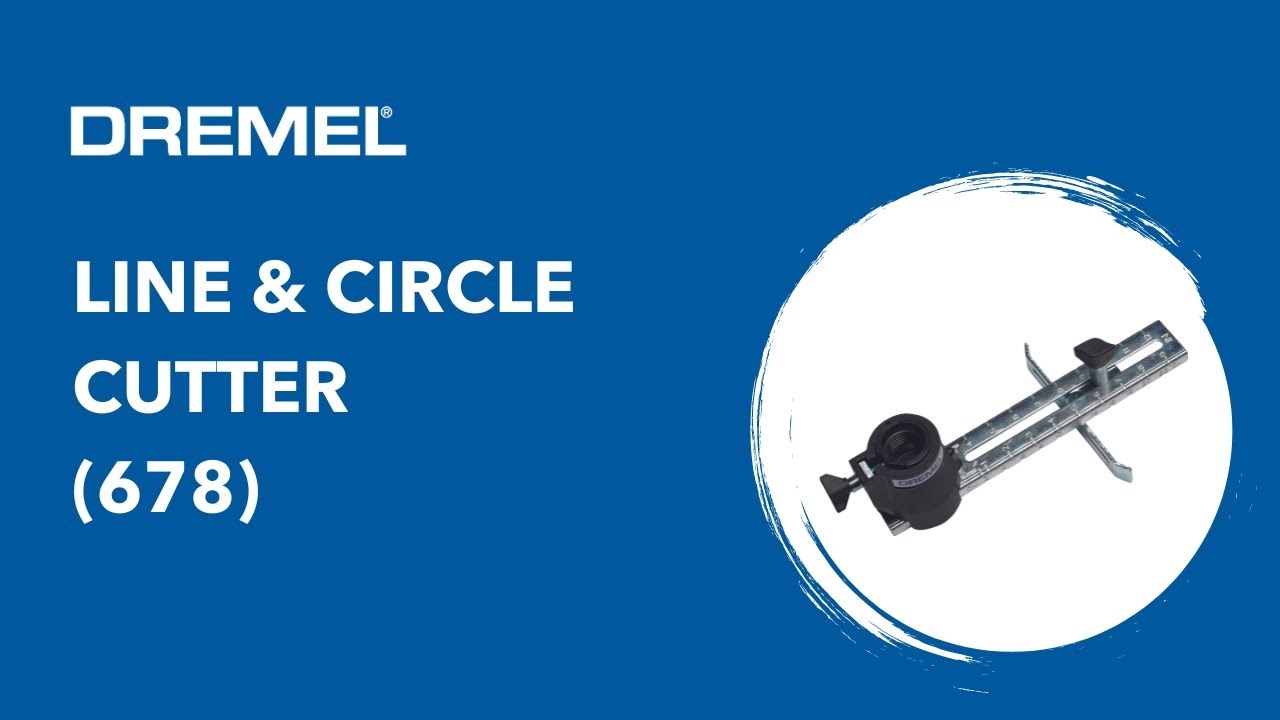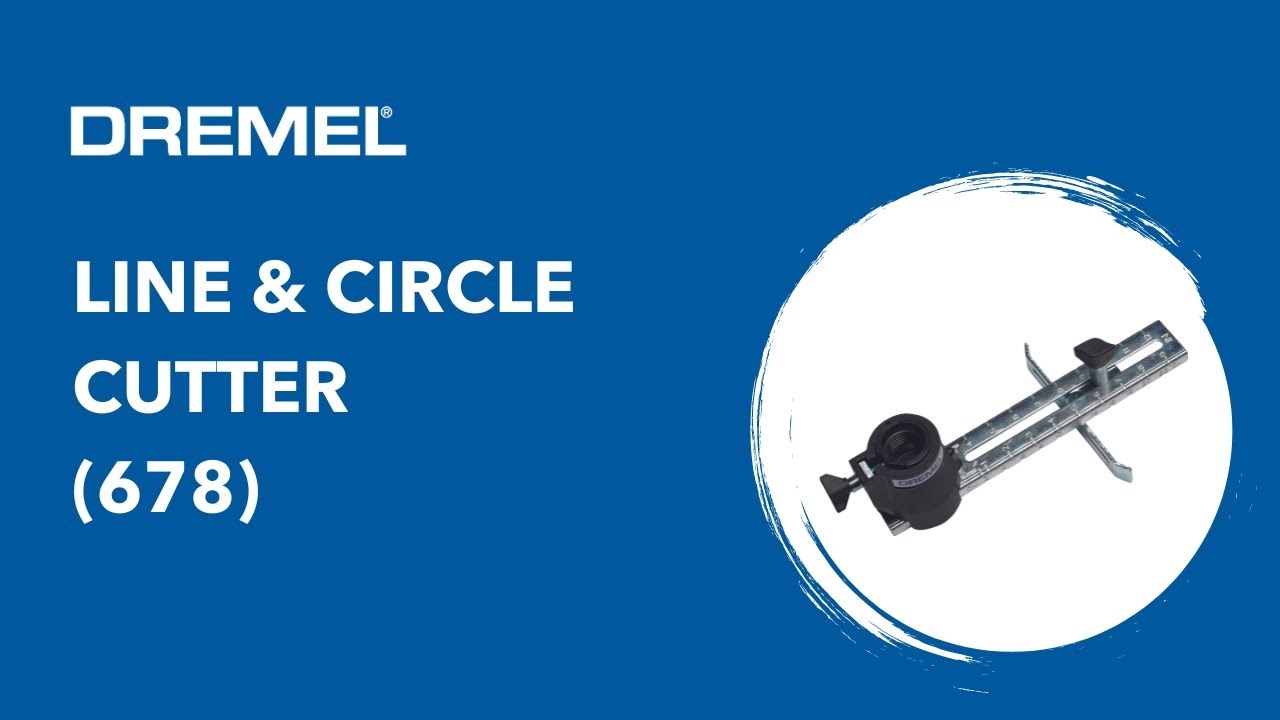 Cut perfect holes and straight cuts with your Dremel Multi-Tool
Cut or rout clean, crisp circles in your work piece using your Dremel Multi-Tool and the Line and Circle Cutter attachment.

The Straight Edge guide allows you to cut or rout straight lines.

Have a fully adjustable circle cutter up to 30cm in diameter to use it for a wide range of projects.

Durable steel construction of the attachment reduces wear and increases its lifespan.

Contents: 1x Straight Edge Guide, 1x Circle Cutter Attachment, 1x Multi purpose cutting bit (561), 1x Quick Start Guide
Product description
What can you do with it?
Cut perfect circles from 2cm - 30cm in diameter and sharp straight lines with a width of 1cm - 11cm. Easily attach it to your Dremel Multi-Tool and you're ready to go. With the included Multipurpose Cutting Bit (561) you can use this attachment on materials such as wood, drywall and laminate. The depth adjustment and steel construction gives you accuracy and durability.
How to use?
Insert the included Multipurpose Cutting Bit (561) and screw on the Line & Circle Cutter attachment onto your Dremel Multi-Tool. Set your diameter using the markings on the attachment drill a hole into the center of the circle you want to cut out. Slowly plunge the accessory into your material and start cutting the perfect circle.
Use the Straight Edge Guide for routing or cutting in a straight lines.
Example of usage
Technical details for DREMEL® Line & Circle Cutter (678)
Variations
Click the arrow next to a product variant to see more information and purchase options.
{{ headline }}
{{ content.content }}
{{ content.content }}
{{spec.stringTitle}}:

{{spec.stringContent}}
{{cat.stringCategoryTitle}}
{{order.stringTitle}}:

{{order.stringContent}}
Delivery details: DREMEL® Line & Circle Cutter (678)
1 Multipurpose cutting bit 561
Product box height, 18 cm
Order number
EAN Code
26150678JB
8710364081899
Manuals
---