DREMEL® Mini Saw Attachment (670)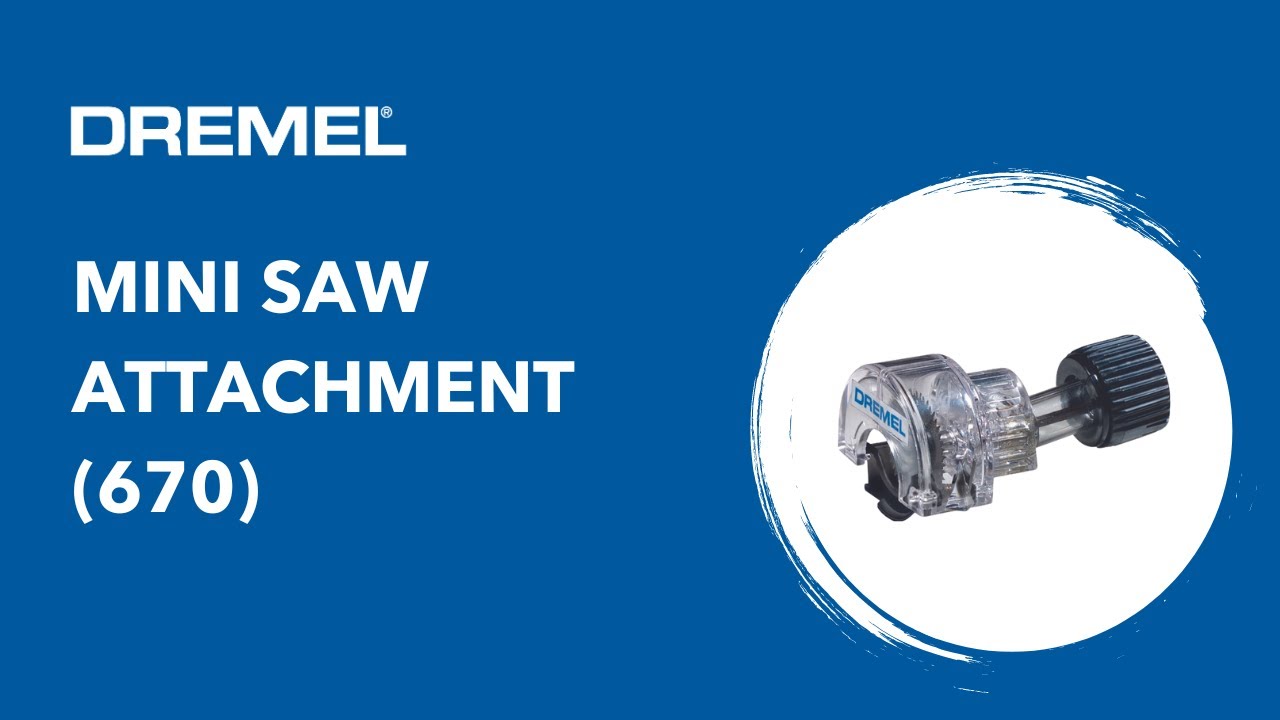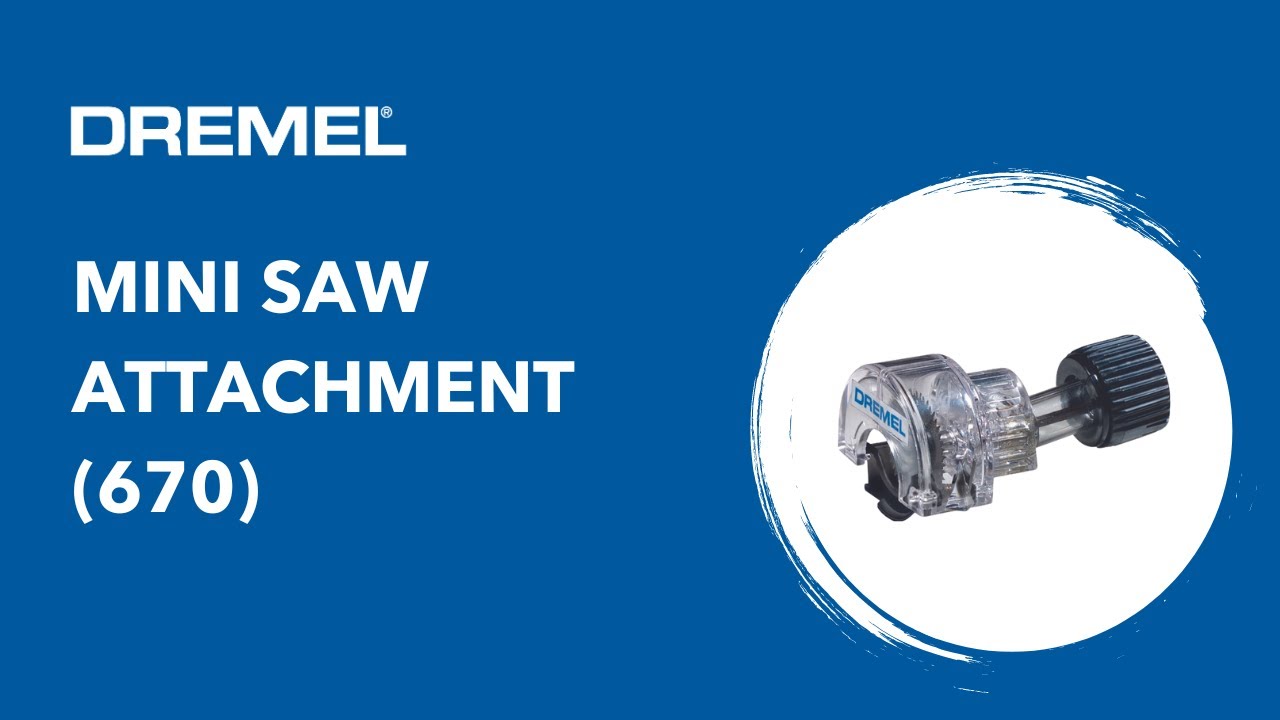 Make fine and precise cuts in thin wood, laminate or wooden flooring
Have a handheld mini-saw ready at your disposal to cut in wood or wood-like materials.

The attachments angled neckline gives you straight, perpendicular cuts, allowing accuracy in your work.

Always have clear viability on your project thanks to the clear housing.

Maximum safety is ensured by the guard retracting when not in use to prevent any risk to you or your work piece.

Contents: 1x Dremel Mini Saw Attatchment (670), 1x Cutting blade accessory (546), 1x Quick start guide/ manual.
Product description
What can you do?
Use your Dremel Multi-Tool as a high speed, handheld mini-saw in no time. Gain the ability to make 6.35mm deep, straight cuts in wood or wood like materials, like laminate.

The angled base of the Mini-Saw attachment prevents the belly of your Dremel Multi-Tool from being in the way of the material your working on.
Perfect for DIY projects when you're in need to make straight cuts on flooring such as laminate or wood as well as plunge cuts in your next arts & crafts and modeling projects.
Blade size of 31.8mm & maximum cutting depth, at 90°,of 6.35mm
How to use
Use on wood or wood like materials for the best cutting results.
Unscrew your Dremel Multi-Tools collet, attach the provided drive cap and screw on the Mini-Saw attachment.
Simply insert your cutting blade, tighten and begin cutting.
Example of usage
Technical details for DREMEL® Mini Saw Attachment (670)
Variations
Click the arrow next to a product variant to see more information and purchase options.
{{ headline }}
{{ content.content }}
{{ content.content }}
{{spec.stringTitle}}:

{{spec.stringContent}}
{{cat.stringCategoryTitle}}
{{order.stringTitle}}:

{{order.stringContent}}
Delivery details: DREMEL® Mini Saw Attachment (670)
Rip/Cross-Cut Blade (546)
Product box height, 12 cm
Order number
EAN Code
26150670JD
8710364082384
Manuals
---