Attachments for pet grooming
AT02-PGK Pet grooming Nail Guard (AT02-PGK)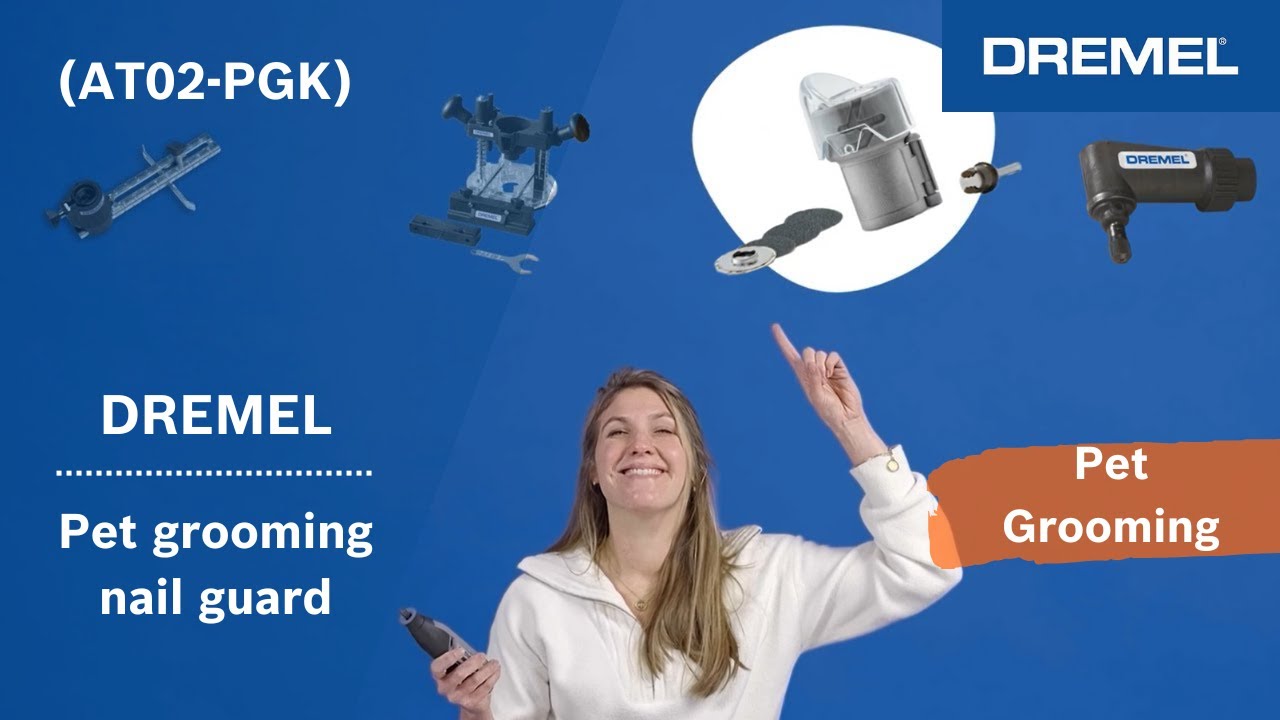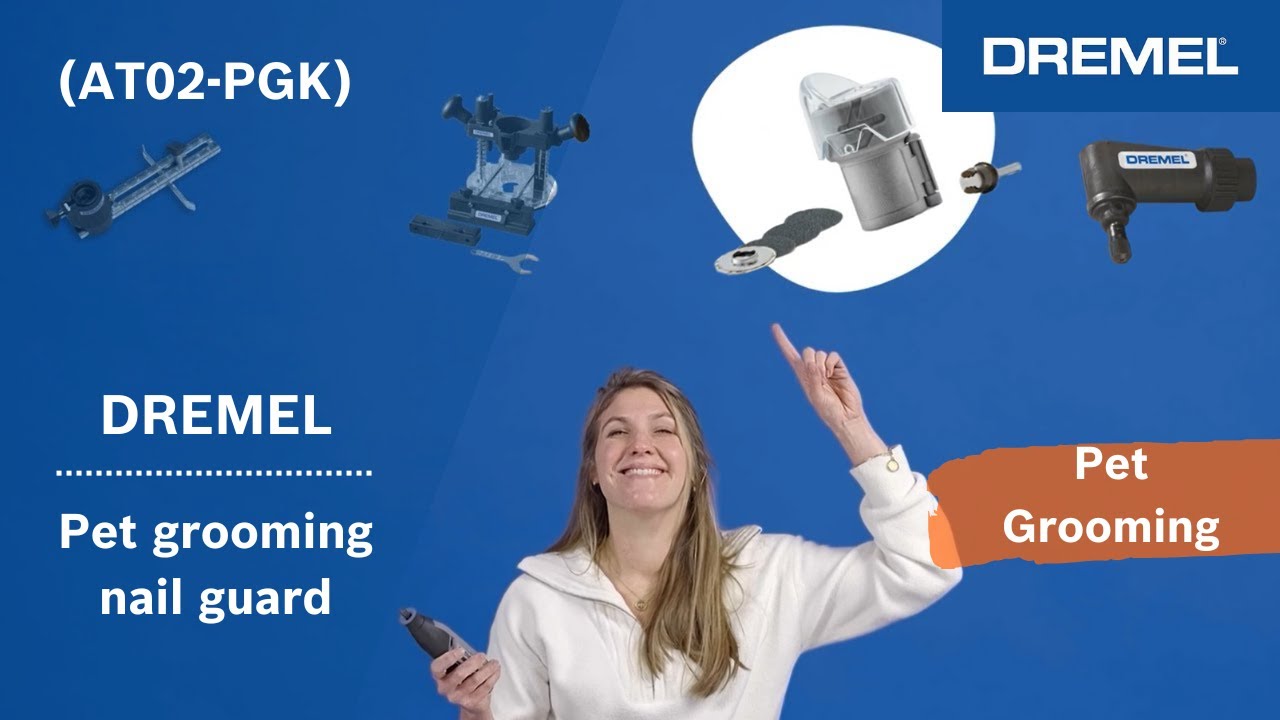 For grooming your pet's nails.
World's first 45-degree paw guide assures full control while trimming your pets' nails.

Clear cap to view the nail easily.

The guard keeps your pet's fur and the dust out of the way.

Pet Grooming Nail Guard attachment including EZ SpeedClic Mandrel (SC402), and four sanding discs (SD60-PGK)

Compatible with Dremel Multi-tools: 3000, 4000, 4250, 4300, 7020PGK, 7750, 7760, 8200, 8220, 8260.
Product description
What can you do with it?
Make the nail trimming experience for your pet stress free. The perfect attachment to trim your pet's nails from the comfort of your home. The 45-degree paw guide assures the correct angle for success.
How to use
Follow instructions of your multi-tool on how to install the mandrel and sanding disk. Then put on the attachment and add the clear cap the last. Adjust the clear cap height position and the speed settings of your multi-tool, following the instruction tables below.
Before you start grooming, make sure that your pet feels comfortable. Also, help them grow accustomed to your tool. Examining your pet's nails is very important. Carefully find the right spot to cut the nail up to this point. Hold the tool at a 45-degree angle, rest the paw pad on the guard and touch the nail to the sanding disc. Don't forget to praise your pet during this process and reward good behavior. Feel free to have little breaks in between. This will also make your pet feel more comfortable during the whole session.

Please read the manual for detailed information.

Technical details for AT02-PGK Pet grooming Nail Guard (AT02-PGK)
Delivery details: AT02-PGK Pet grooming Nail Guard (AT02-PGK)
Pet Grooming Nail Guard (x1)
EZ Lock Pet Nail Grooming Discs (x4)
Product box height, 12 cm
Order number
EAN-Code
2615PG02JA
8710364083107