Diamond cutting wheel DREMEL® MAX EZ SPEEDCLIC ( SC545DM)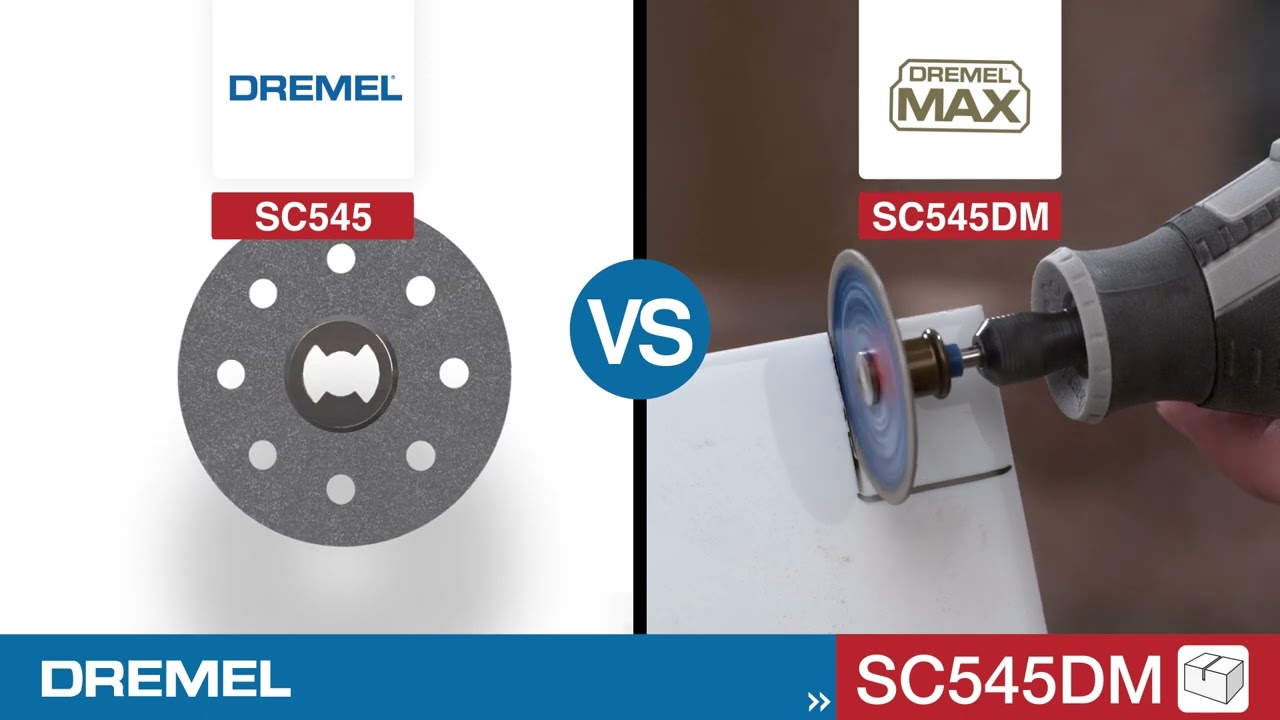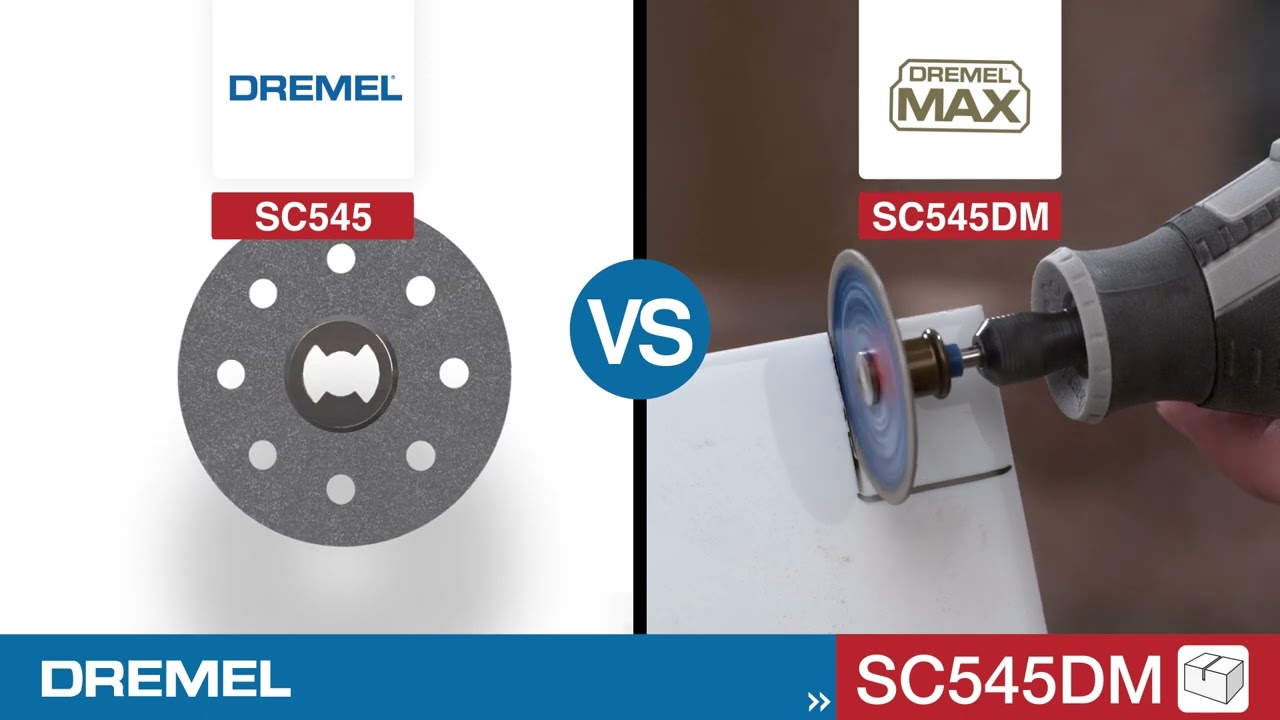 Diamond cutting wheel for smooth, fine cuts in hard materials
Diamond wheel with maximum durability and lasting performance demanding cutting applications that require precision

Lasts 3 times longer than the regular 545 diamond cutting wheel

Cut in hard and abrasive materials like marble, concrete, brick, porcelain or ceramics

Designed with the EZ SpeedClic system making accessory changes quick and easy

Contents: 1x Dremel® Max EZ Speedclic Diamond Cutting Wheel (SC545DM)
Product description
Be ready for your demanding and extensive DIY project with the Dremel® Max accessory line. Designed by our engineers, the accessories provide maximum durability and lasting performance. The Max Life SC545DM Diamond Wheel is engineered to last 3 times longer compared to the regular 545 wheel. The cutting wheel is completely coated with fine diamond particles to cut through hard materials.
What can you do with it?
The diamond coating adds durability and longevity, while producing smooth and precise cuts. Ideal for cutting in hard and abrasive materials like marble, concrete, brick, porcelain, ceramics, hard epoxy, and soft or hard wood. The SC545DM features a 38.1mm diameter and is designed with the exclusive EZ SpeedClic system making accessory changes quick and easy.
How to use:
Use with SC402 Mandrel. The Dremel exclusive Easy Speedclic (SC) mechanism, makes wheel changing keyless, easy and fast: PULL - TWIST – RELEASE. It makes accessory changes 6X faster than using a standard mandrel (EZ SpeedClic mandrel SC402 sold separately).
Make cuts with the edge of the cutting wheels. We recommend using a (two-handed) golf grip when using this accessory. Let the accessory do the work without putting too much pressure on it or exceeding the maximum RPM to have the accessory last as long as possible. Are you in need to cut in a tight and awkward spaces? Use the Dremel 575 Right Angle Attachment to get into these hard-to-reach places. Cut through 12.7mm thick floor tiles.



Materials to use on:
Hard materials, such as marble, concrete, brick, porcelain, ceramics, hard epoxy and soft and hard wood. Do not use on metals.


Recommended speed (RPM):
15.000-20.000
Example of usage
Technical details for Diamond cutting wheel DREMEL® MAX EZ SPEEDCLIC ( SC545DM)
Porcelain

Brick

Marble

Drywall/Plasterboard

Aerated Concrete

Granite

Ceramic

Wall Tile

Mandrel

RPM

Glass
Max working depth
14,0 mm
Maximum RPM
Special|General glass 1/min
Variations
Click the arrow next to a product variant to see more information and purchase options.
{{ headline }}
{{ content.content }}
{{ content.content }}
{{spec.stringTitle}}:

{{spec.stringContent}}
{{cat.stringCategoryTitle}}
{{order.stringTitle}}:

{{order.stringContent}}
Delivery details: Diamond cutting wheel DREMEL® MAX EZ SPEEDCLIC ( SC545DM)
1x Dremel® Max EZ Speedclic Diamond Cutting Wheel (SC545DM)
Product box length, 1.3 cm
Product box height, 10 cm
Order number
EAN-Code
2615S545DM
8710364082742