DREMEL® Detailer's Grip Attachment (577)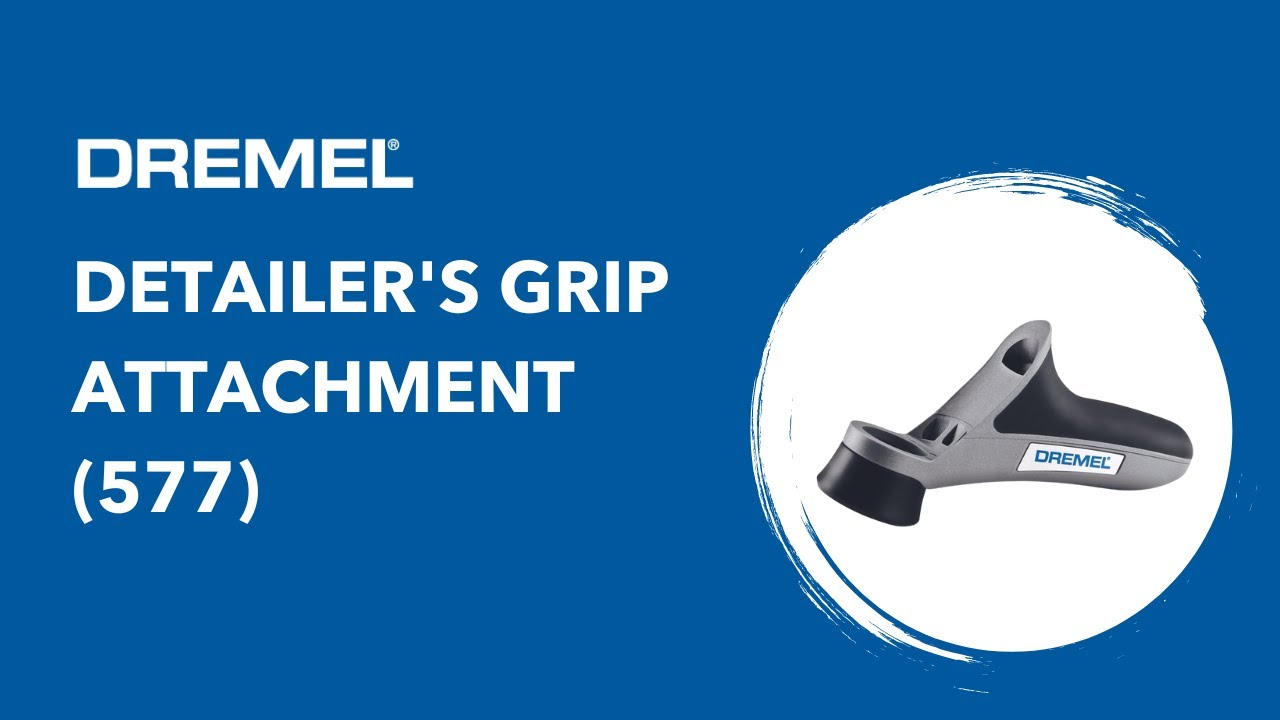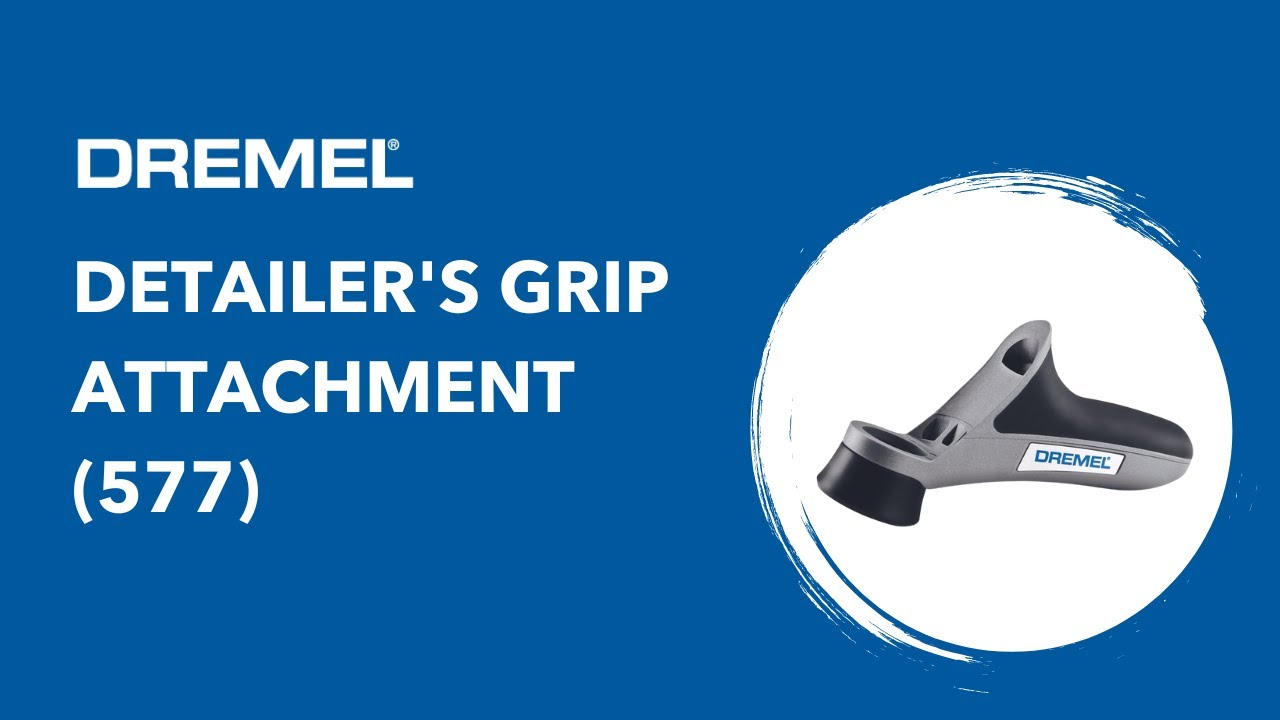 Get an even better ergonomic grip for more comfort, precision and control
Shift the weight of your Dremel Multi-Tool for more control and less fatigue.

Increase precision and detail by holding your Dremel Multi-Tool like a pen thanks to this attachment.

A quick and simple to attach design with integrated air vents to ensure your Multi-Tool stays cool in the palm of your hand.

Increased ability to apply more pressure to drill into materials smoother .

Contents: 1 x Detailers Grip attachment, 1x Engraving Cutting bit (107), 1x Quick Start Guide/ manual.
Product description
What can you do with it?
The Dremel Detailers grip adds a new experience of using your Dremel Multi-Tool. Control the tool from the palm of your hand and have maximum grip for precision tasks such as engraving, carving, etching, polishing and more. The Detailers Grip shifts the weight of your Multi-Tool and is covered in soft grip. Combined, these allow you to hold the tool like a pen, comfortably and work for longer periods of time.
Also useful when drilling into a material which need more pressure to be applied at a certain angle.
How to use?
Simply screw on to your Dremel Multi-Tool, find your holding position and tackle your extensive projects.
Rest the Detailers Grip onto the palm of your hand to hold your Multi-Tool like a pen whilst maintaining a steady grip easily.
Example of usage
Technical details for DREMEL® Detailer's Grip Attachment (577)
Variations
Click the arrow next to a product variant to see more information and purchase options.
{{ headline }}
{{ content.content }}
{{ content.content }}
{{spec.stringTitle}}:

{{spec.stringContent}}
{{cat.stringCategoryTitle}}
{{order.stringTitle}}:

{{order.stringContent}}
Delivery details: DREMEL® Detailer's Grip Attachment (577)
Detailer's Grip Attachment
Product box height, 12 cm
Order number:
EAN Code
26150577JA
8710364054206
Manuals
---