Grinding / Sharpening
EZ SpeedClic accessories
DREMEL® EZ SpeedClic Grinding Wheel (SC541)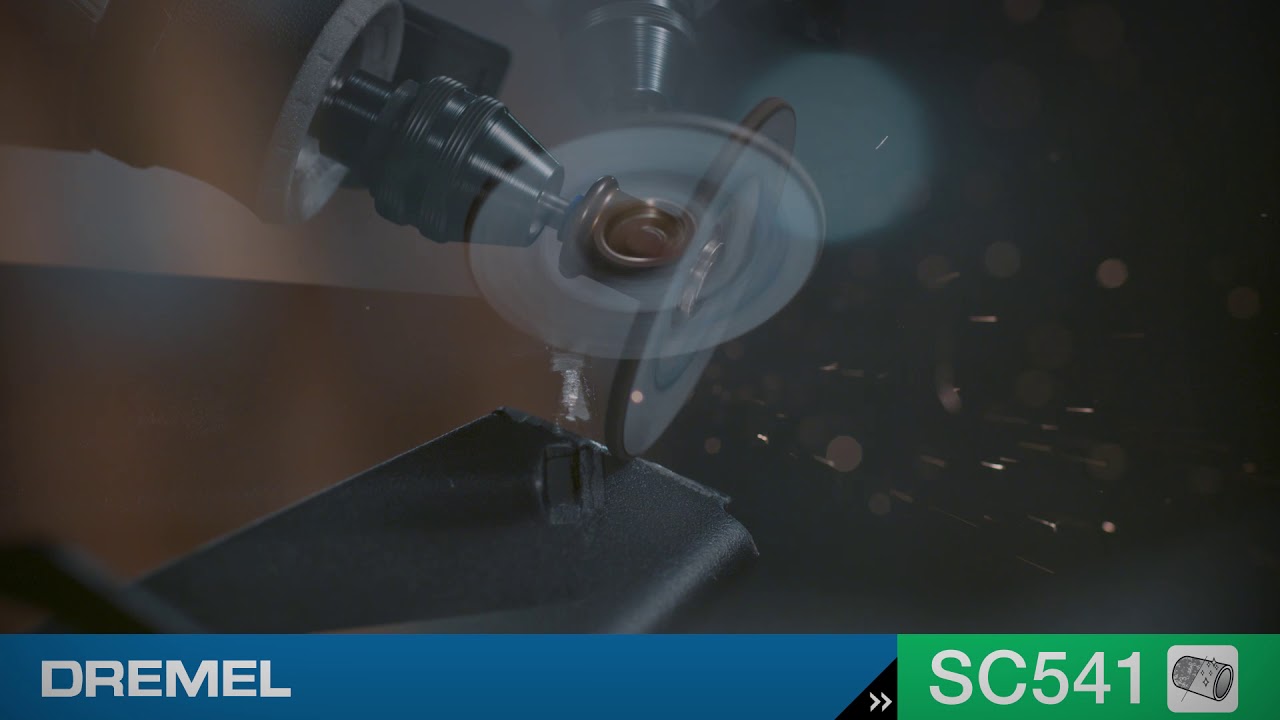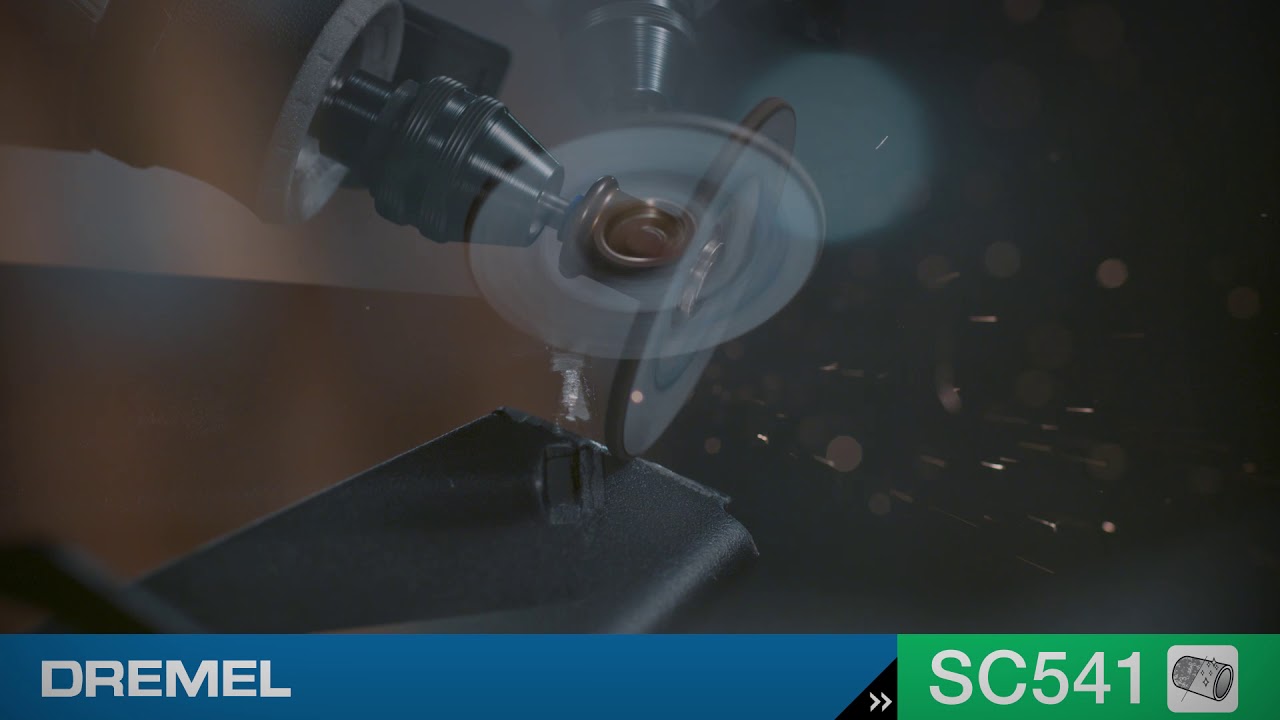 Reinforced wheel for grinding materials like metal
Product description
What can you do with it?
Shaping, smoothing, sharpening, deburring, rust removal and general purpose grinding on most material.
How to use?
The disk is designed to be used with the Dremel tool facing towards your workpiece, or also with the side of the accessory touching the project. There is an indent on the disc which allows the mandrel to not touch the workpiece when in use face down. This allows for grinding on a flat surface. An example could be grinding down a nail head.
Materials to use on:
Metal, stainless steel, aluminium, brass, ceramic, copper hardwood, plastic, softwood, stone.
Recommended speeds:
Aluminium 15000
Brass 15000
Ceramic 35000
Copper 15000
Hardwood 35000
Plastic 20-25000
Softwood 35000
Stone 20-25000
Example of usage
Technical details for DREMEL® EZ SpeedClic Grinding Wheel (SC541)
Metal pipes

Sheet Metal

Drywall/Plasterboard

Aerated Concrete

Soft Metal

Brass

Gold

Hardened Steel

Aluminium

Silver

Stainless Steel

Cast iron

Copper

Mandrel

RPM
Package Contents
2 pieces
Delivery details: DREMEL® EZ SpeedClic Grinding Wheel (SC541)
Product box height, 10 cm
Order number:
EAN Code
2615S541JA
8710364054879