DREMEL® Flex-Shaft Tool Holder (2222)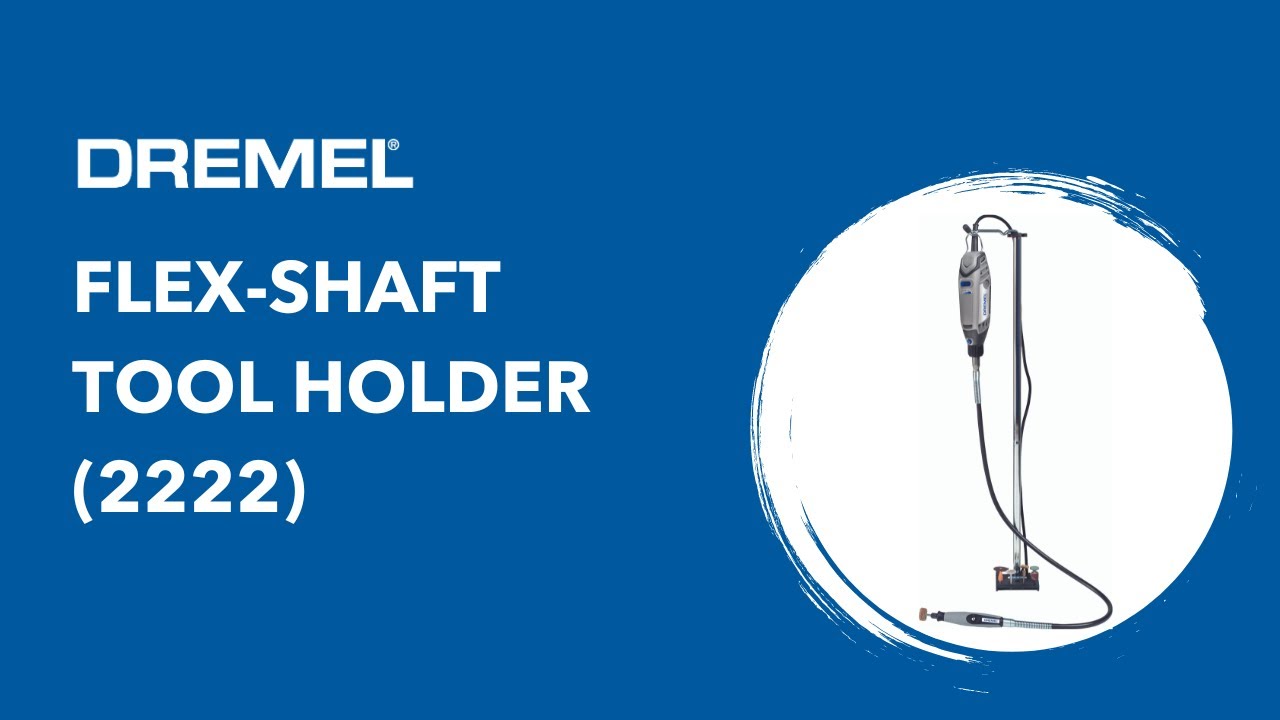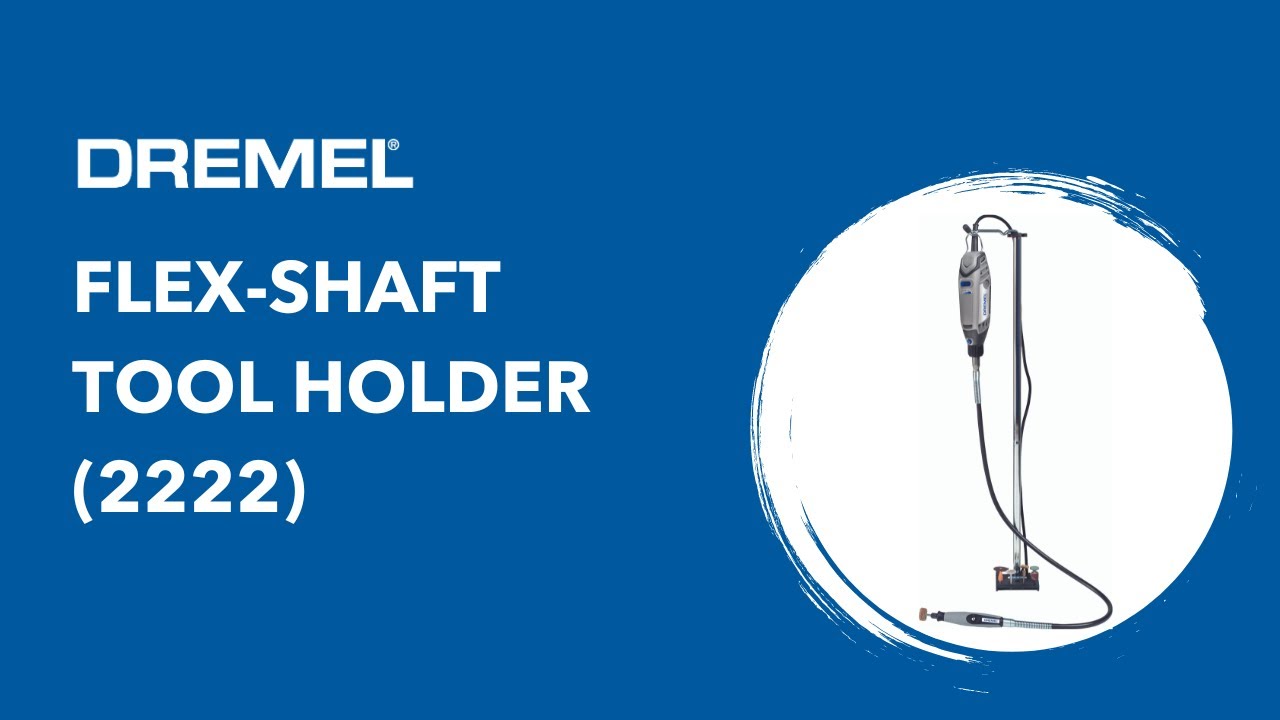 Safely hang your Dremel Multi-Tool with Flexible Shaft for even more control and convenience
Dedicated tool holder to enhance your DIY experience and maneuverability of your Flexible shaft (225).

Clean up your workspace by using the tool holder to keep your tool, cable and essential accessories all in one place.

Hanging your Multi-Tool and Flexible shaft allows the shaft to remain in a natural position by keeping the correct angle and position.

The Tool holder reduces weight and creates a lighter feel of the Flexible Shaft, increasing control and comfort

Contents: 1x Flexi shaft tool holder, 1x Quick Start Guide/ manual.
Product description
What can you do with it?
Simply hang your Dremel Multi-Tool with your Flexible Shaft (225) onto this sturdy tool holder and add an even lighter feel when using as well as cleaning up your workspace to give you maximum concentration on your projects. As your Multi-Tool is suspended securly, the weight is shifted from the tool to the holder, giving you the perfect hold and increasing detail when engraving, sanding, polishing or more. It easily gives you the possibility to hang up your Multi-Tool to gain a lighter feel and more maneuverability when using your Flexible Shaft attachment (225).
How to use?
Use it on workbenches up to 4.2cm thick and get telescopic adjustment up to 107cm to have the perfect working height for your flexible shaft.
Use the space in the base of the tool holder to store your accessories for more convenience and efficiency while you work.
Technical details for DREMEL® Flex-Shaft Tool Holder (2222)
Delivery details: DREMEL® Flex-Shaft Tool Holder (2222)
Product box length, 9.3 cm
Product box height, 40.1 cm
Product box width, 99.8 cm
Order number:
EAN Code
2615222232
8710364016822
Recommended products:
DREMEL® Flexible Shaft
Manuals
---