DREMEL® Multi-Vise (2500)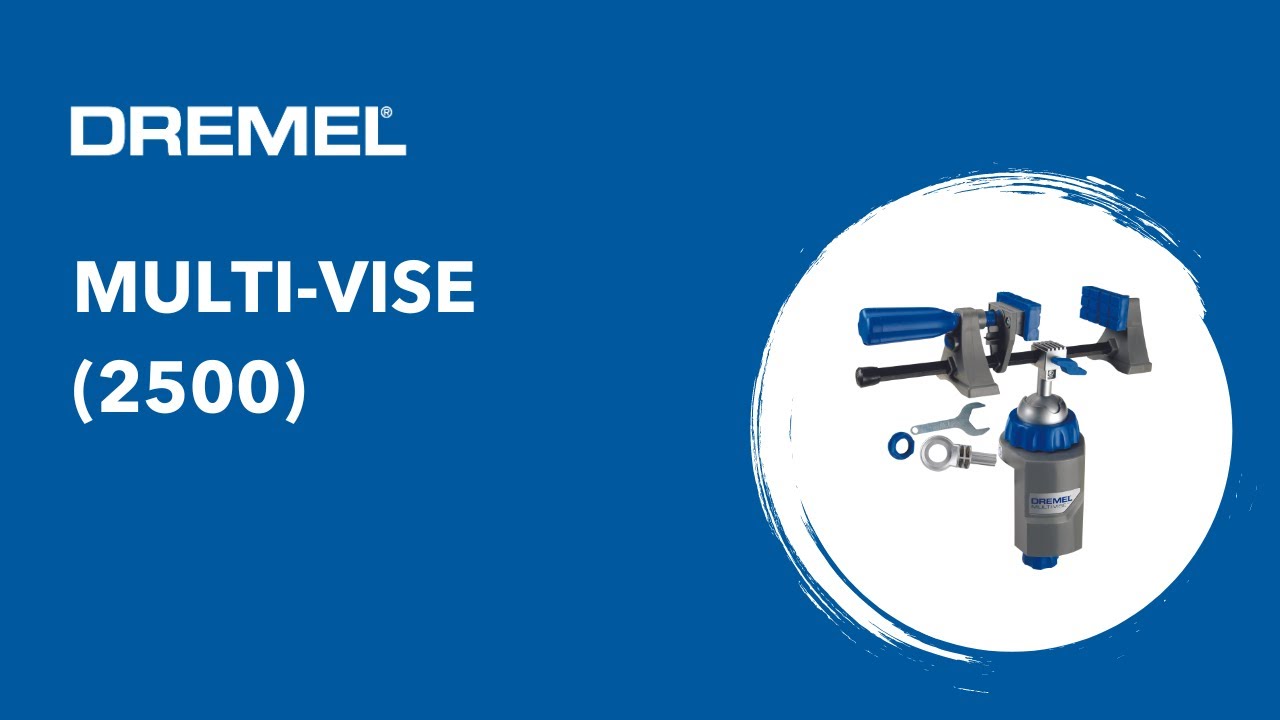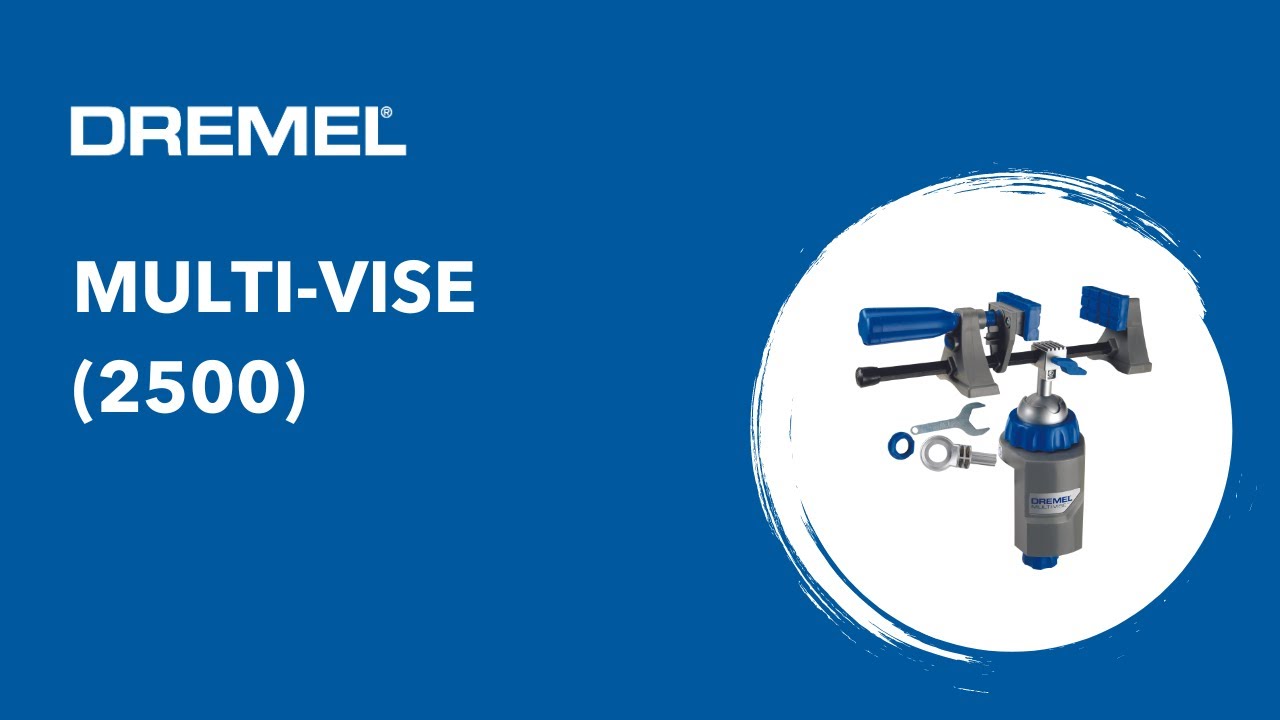 Have total control over your project with the 3-in-1 and 360° stationary vise, standalone clamp and tool holder.
3-in-1 Multi-Vise: use as a stationary vice for your workpiece, a tool holder for your Multi-Tool or a stand-alone clamp.

Adjust and rotate the Multi-Vise in a 360° with ease all while holding your workpiece or Multi-Tool securely.

Rubber jaws with V-grooves hold and protect your workpiece.

The quick release button allows you too move, check and re-clamp your workpiece with ease and convenience.

Contents: 1x Multi-Vise, 1x Multi-Vise accessories set, 1x Quick start guide/ manual.
Product description
What can you do with it?
The Dremel Multi-Vise is the ultimate 3-in-1 attachment for your Dremel Multi-Tool. Allow the Multi-Vise to hold your workpiece securely at any angle using the easy-to-adjust 360° rotating base and 50° tilt function to work on your project from any angle. The securing clamp of the base has a layer of soft material to keep your workbench or kitchen table scratch-free.

Use the Multi-Vise as a tool holder mounted to your workbench to bring your workpiece to your Multi-Tool for applications, such as sanding and polishing, while having total control over your project. Easily disconnect the clamp to use it separately as a stand-alone clamp to attach the workpiece directly to your workbench. Thanks to the quick release function you can quickly release your workpiece by using just one button, making you ready in no time for the next step of your project. The jaws of the clamp have removable rubber caps and V-grooves to increase grip and protection of your workpiece and eliminate the risk of scratches on your valuables while clamping.
How to use?
Use as a tool holder to create a stationary, quick and simple to adjust, sander/ grinder/ polisher. To attach your tool, remove your Dremel Multi-Tools nose cap, attach the provided tool holder ring, screw on and tighten your tool. To adjust the angle of the Multi-Vise, simply unscrew the swivling base at any time and rotate at 360° with your workpiece or tool attatched, to get the most comfortable and convenient angle while you work.
Use the removable clamp as an on-the-go solution to securing your workpiece onto your benchtop, ensuring safety at all times.
Tip: Use with the Dremel Shaping Platform attachment (576) to create a stationary, fixed 45°/90°angled, sander or grinder to maintain accuracy and precision. Clamp the Multi-Vise to surfaces with a maximum thickness of 6.3cm.
Example of usage
Technical details for DREMEL® Multi-Vise (2500)
Delivery details: DREMEL® Multi-Vise (2500)
Product box length, 19.5 cm
Product box height, 36.8 cm
Order number:
EAN Code
26152500JA
8710364037544
Manuals
---