Finishing Abrasive Buffs 180 & 280 grit DREMEL® MAX EZ SpeedClic (S511DM)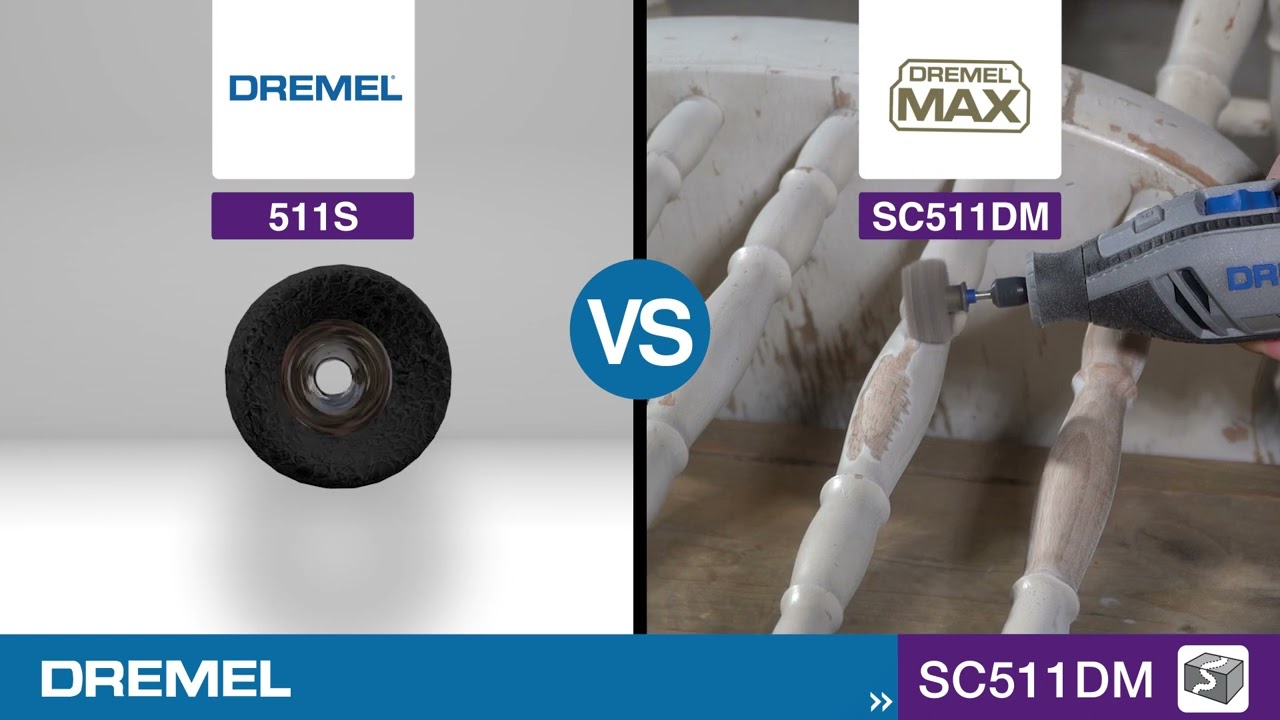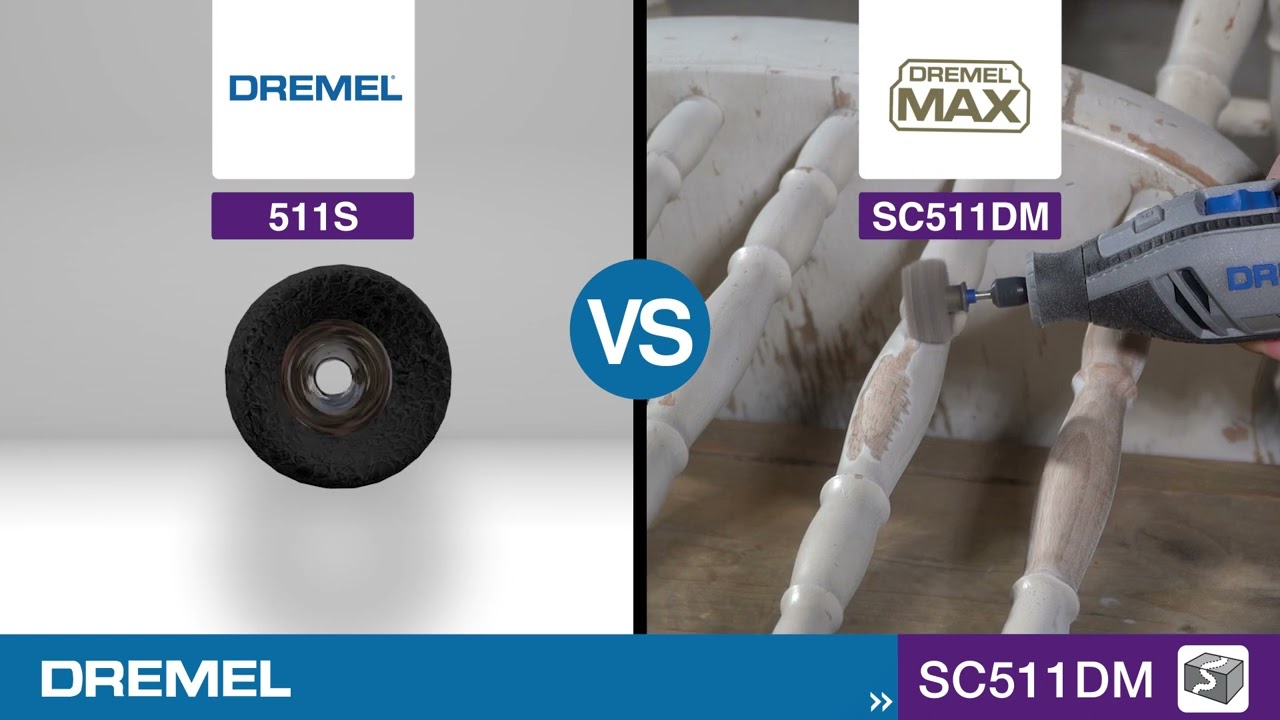 For cleaning and light sanding of e.g. glass, wood, metal and plastic
Includes one 180 & one 280 grit 30mm sanding buffs.

180 grit buff has 9 times longer life compared to Dremel accessory 511S 180 grit.

280 grit buff has 4 times longer life compared to Dremel accessory 511S 280 grit.

100% more abrasive material compared to Dremel accessory 511S.

The Dremel exclusive Easy Speedclic (SC) mechanism, makes wheel changing keyless, easy and 6 times faster than using a standard mandrel.
Product description
What can you do with it?
Great for detail cleaning and light sanding, as well as paint removal on delicate materials. Use on wood, plastic, glass, and metals such as steel and aluminum.
How to use?
After turning on the tool, touch the buff LIGHTLY to the material and pass over the area a few times until the material is cleaned up. A lighter touch is the best technique with this accessory. Pushing on the buff will damage it and wear it out more quickly. To extend the accessory life please run the accessory below 15,000 rpm.
Compatible with both the Dremel Exclusive SC402 EZ Lock mandrel and standard 402 mandrel.

Materials and recommended speed
Aluminium 15.000 MAX
Brass 15.000 MAX
Copper 15.000 MAX
Hardwood 15.000 MAX
Plastic 15.000 MAX
Softwood 15.000 MAX
Steel 15.000 MAX

Example of usage
Technical details for Finishing Abrasive Buffs 180 & 280 grit DREMEL® MAX EZ SpeedClic (S511DM)
Variations
Click the arrow next to a product variant to see more information and purchase options.
{{ headline }}
{{ content.content }}
{{ content.content }}
{{spec.stringTitle}}:

{{spec.stringContent}}
{{cat.stringCategoryTitle}}
{{order.stringTitle}}:

{{order.stringContent}}
Delivery details: Finishing Abrasive Buffs 180 & 280 grit DREMEL® MAX EZ SpeedClic (S511DM)
1x Dremel Max 180 Grit EZ SpeedClic Sanding Buff
1x Dremel Max 280 Grit EZ SpeedClic Sanding Buff
Order number:
EAN Code
2615S511DM
4053423238822