Grout Removal Bits 1,6 mm (569)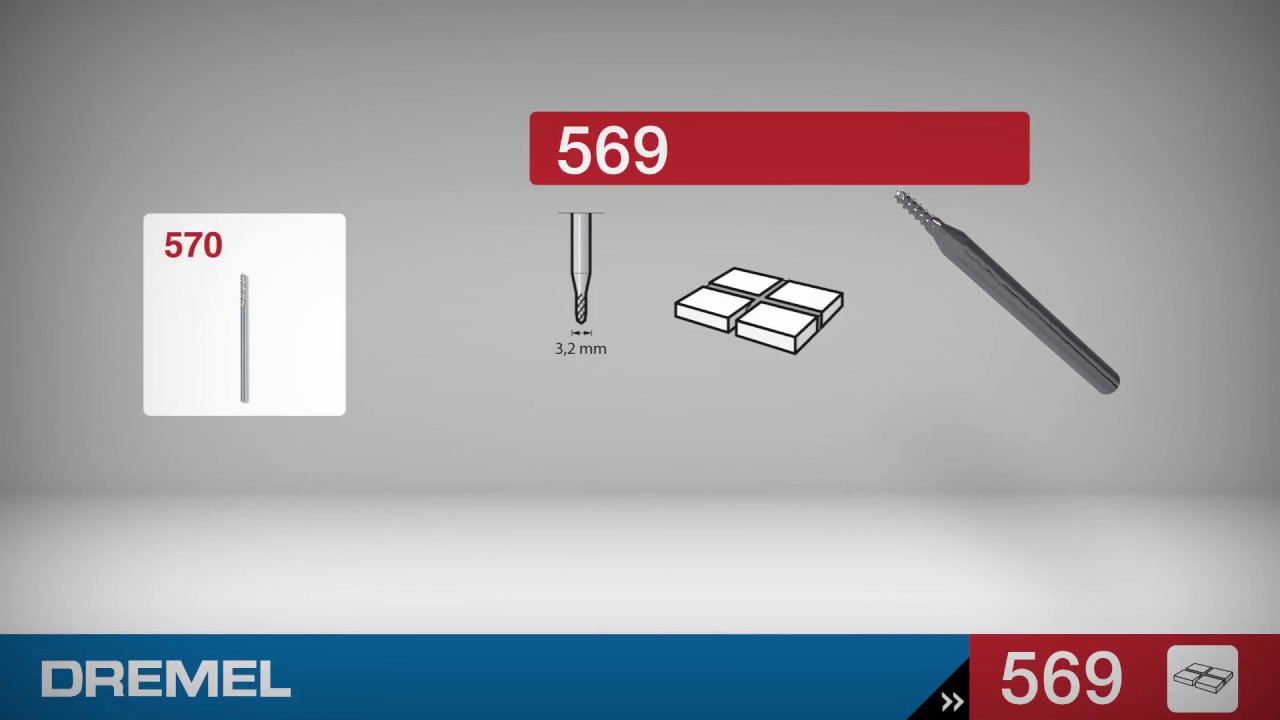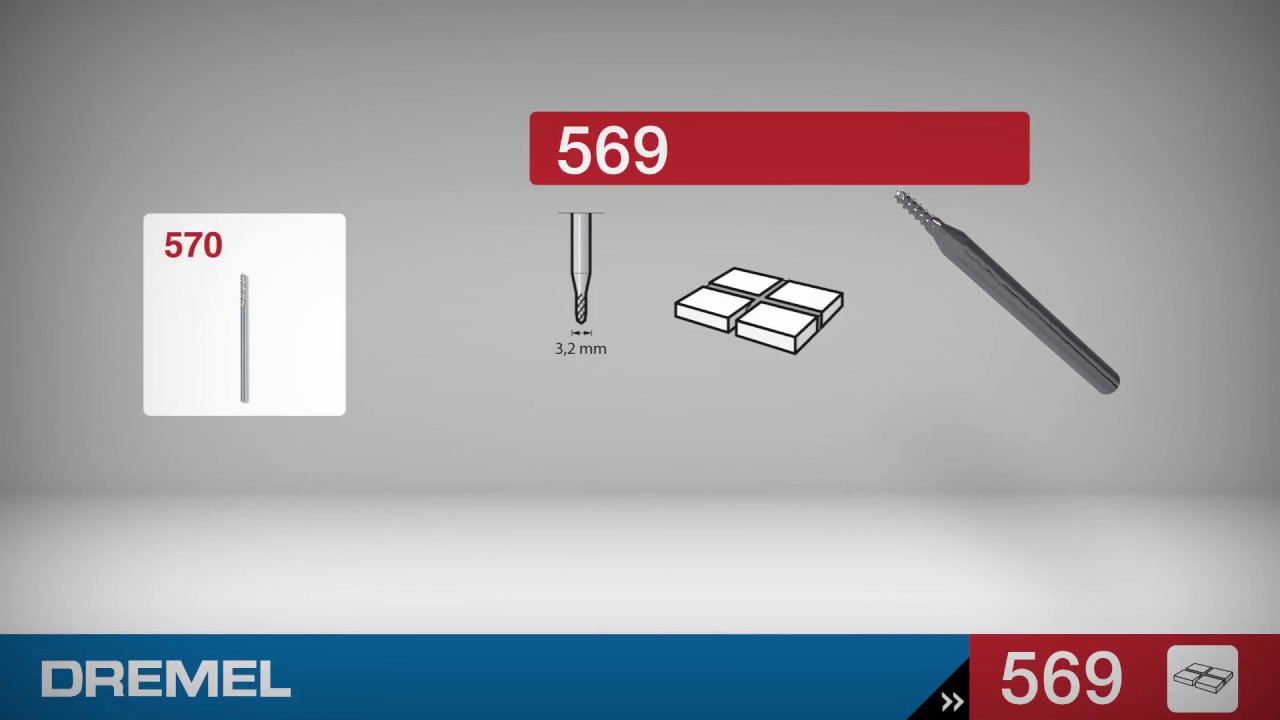 Tip is generally less than the distance between wall tiles
Product description
What can you do with it?
This bit is used to remove the grout between tiles in e.g. Bathrooms or toilets. Ideal for replacing wall and floor grout or removing grout to replace broken tiles.
The 569 grout bit tip is generally less than the distance between wall tiles (diameter of head: 3.2mm). The 570 is designed to get through floor grout and is smaller (diameter of head: 1.6mm).
These bits are designed for small repair jobs. If you have a large removal requirement, you may need multiple bits to get through all of the grout.
How to use?
Use with the Dremel Grout Removal Attachment (model 568).
The angled attachment is designed so the bit is pulled gently through the grout – never pushed. Pushing will ruin the bit. There are two guide points on the attachment that will help keep the bit between the tiles
Use caution to avoid the bit touching the tile. This accessory is a solid carbide tip and it will nick the tile if it comes in contact with it while the tool is turned on.
A slow feed rate through the grout is recommended with some attention in older homes to the metal spacers that may still remain in the grout being removed.
To remove a greater depth of grout, start by removing the surface grout. Then adjust the guide to a greater depth and take a second pass.
For corners you will need to remove the guide. Keep a steady hand and carefully pull the tool toward you.
Materials to use on
Grout
Recommended speed
20.000 RPM
Technical details for Grout Removal Bits 1,6 mm (569)
Drywall/Plasterboard

Aerated Concrete
Variations
Click the arrow next to a product variant to see more information and purchase options.
{{ headline }}
{{ content.content }}
{{ content.content }}
{{spec.stringTitle}}:

{{spec.stringContent}}
{{cat.stringCategoryTitle}}
{{order.stringTitle}}:

{{order.stringContent}}
Delivery details: Grout Removal Bits 1,6 mm (569)
Product box length, 1.5 cm
Product box height, 10 cm
Order number:
EAN Code
2615056932
8710364014125