Cutting
EZ SpeedClic accessories
DREMEL® EZ SpeedClic: Plastic Cutting Wheels. (SC476)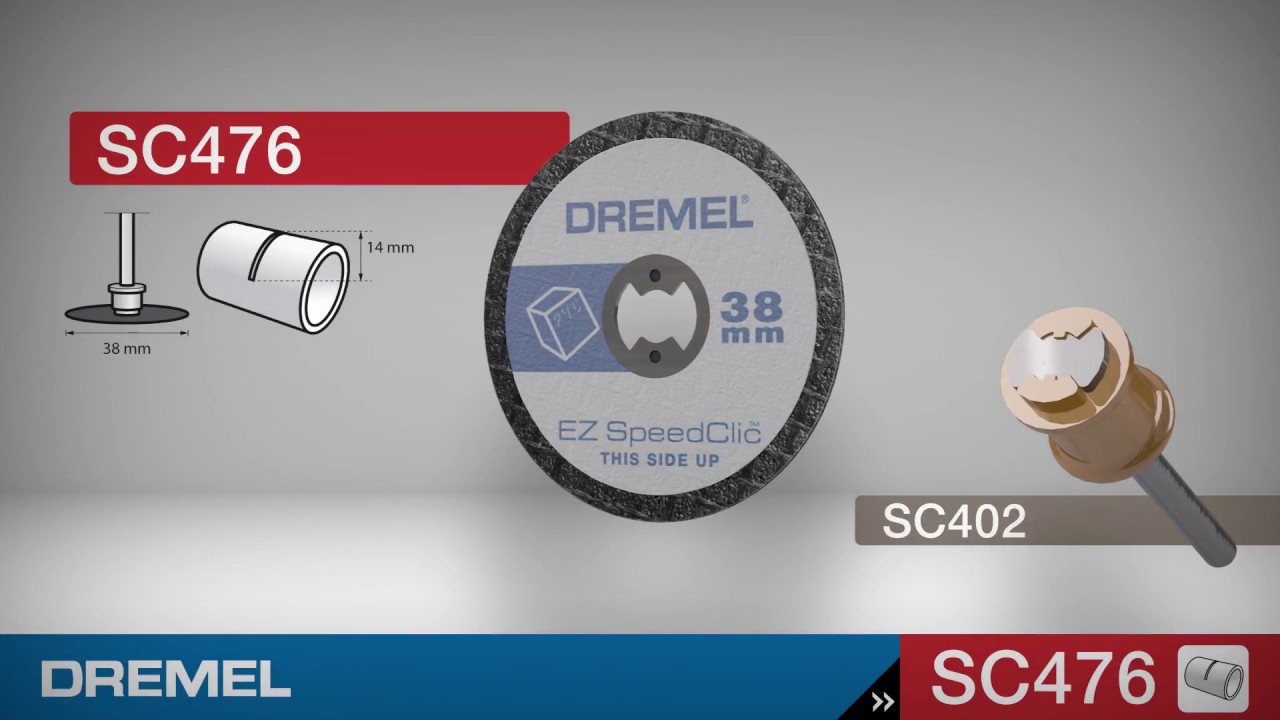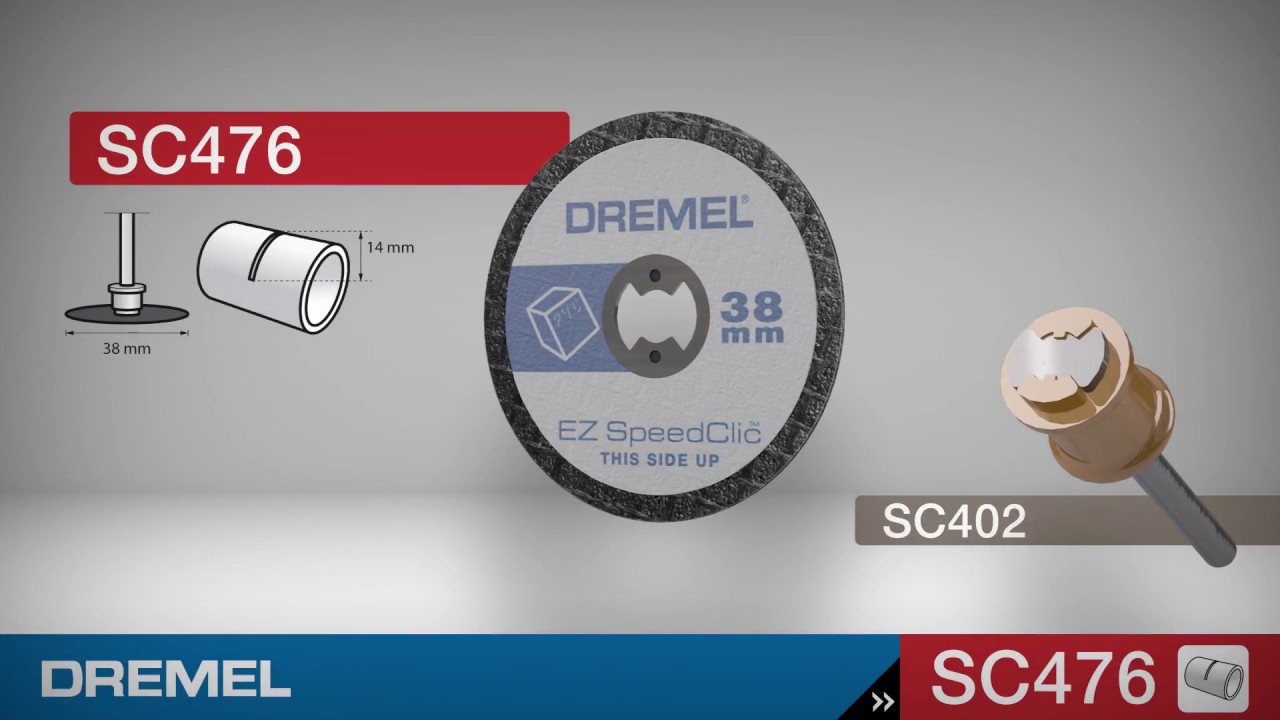 For making straight cuts and slots in plastics
Product description
What can you do with it?
The SC476 is a reinforced cut-off wheel ideal for making clean cuts in plastics.
How to use?
Use with SC402 Mandrel. The Dremel exclusive Easy Speedclic (SC) mechanism, makes wheel changing keyless, easy and fast: PULL - TWIST – RELEASE. It makes accessory changes 6X faster than using a standard mandrel (EZ SpeedClic mandrel SC402 sold separately).

Cutting wheels only work on their edge. Plastic can melt at high RPM, so we recommend to start at low RPM and not exceed the RPM limit of 15.000 RPM.
We recommend using a (two-handed) golf grip when using this accessory, and using the right angle attachment when a cut is hard to reach. To keep the disc life as long as possible, do not apply excessive pressure.
Materials to use on
Plastic materials, like vinyl and plexiglass
Recommended speed
10.000 – 15.000 RPM
Example of usage
Technical details for DREMEL® EZ SpeedClic: Plastic Cutting Wheels. (SC476)
Aerated Concrete

Drywall/Plasterboard

Plastic

Plexiglass

Mandrel
Max working depth
14,0 mm
Mandrel use
Use with EZ402 EZ Lock™/SC402 EZ SpeedClic Mandrel
Variations
Click the arrow next to a product variant to see more information and purchase options.
{{ headline }}
{{ content.content }}
{{ content.content }}
{{spec.stringTitle}}:

{{spec.stringContent}}
{{cat.stringCategoryTitle}}
{{order.stringTitle}}:

{{order.stringContent}}
Delivery details: DREMEL® EZ SpeedClic: Plastic Cutting Wheels. (SC476)
Product box length, 1.3 cm
Product box height, 10 cm
Order number
EAN-Code
2615S476JB
8710364042852
Recommended products:
EZ SpeedClic Cutting Accessory Set