Sanding Band 13 mm 60 grit (408)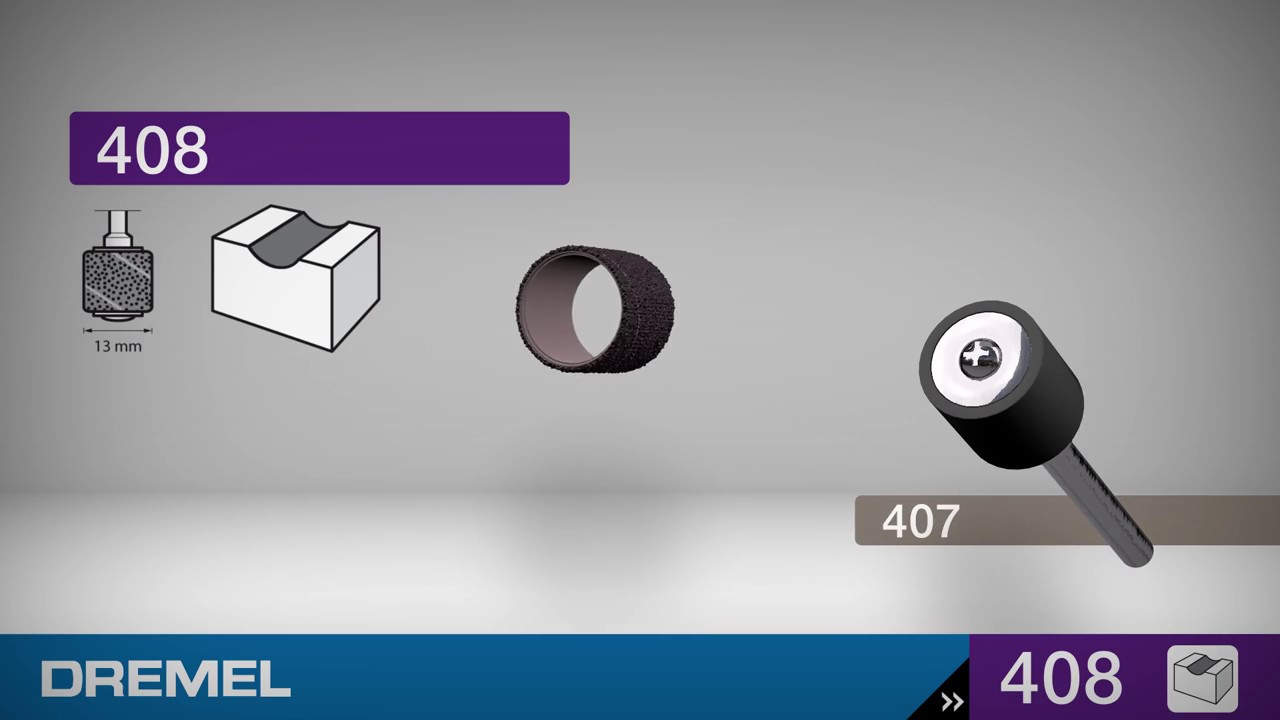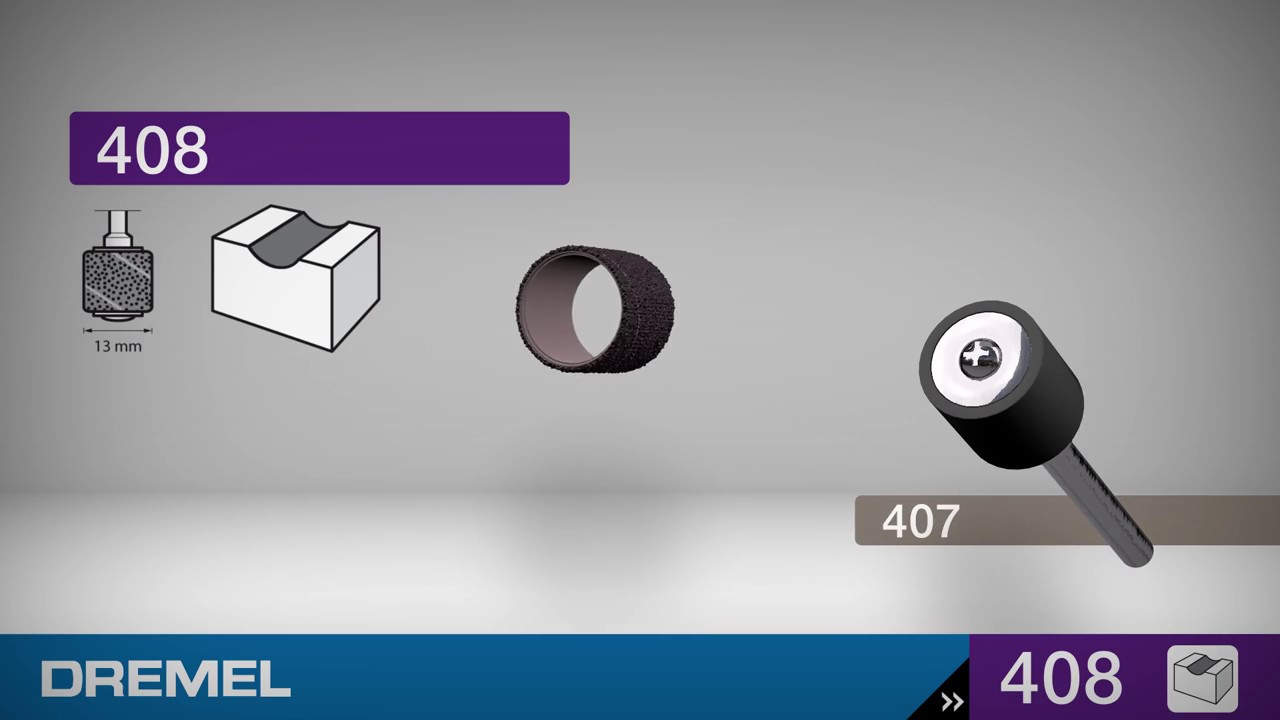 Large sanding band for sanding of wood and plastics
Product description
What can you do with it?
Sanding bands will generally remove finish and material (wood or other soft material). These bands are also used for (rough) shaping and smoothing or rust removal from metal. If you want to remove just finish, consider something less aggressive like a flap wheel (no. 502 or 504), or a buff like the no. 511S/512S or 511E/512E.
How to use?
Change 13mm sanding bands 5X faster with the EZ SpeedClic Sanding Drum Mandrel (SC407) than a standard mandrel. The Dremel exclusive Easy Speedclic (SC) mechanism, makes wheel changing keyless, easy and fast: PULL - TWIST – RELEASE. The physical appearance of the band indicates what grit it is, the larger the bumps the lower the grit.
Sanding bands are available in 120 and 60 grit. The lower the grit, the more material is removed.
Use the sides of the bands to do the sanding.
Sanding bands will wear out and are replaceable by loosening the screw on the top of the drum or using the DREMEL exclusive EZ Speedclic sanding drum, for even faster band replacement.
Materials to use on
These bands can be used to sand / smooth softer materials like hardwood, softwood, plastic, fiberglass, aluminum but also for rust removal of metal types, like steel.
Can shape rubber surfaces

Recommended speed
Hardwood 10-35000
Softwood 10-35000
Aluminium 35000
Brass 35000
Ceramic 10-35000
Copper 25-35000
Plastic 10-20000
Stone 10-35000
Shell 10-35000
Steel 35000

Example of usage
Technical details for Sanding Band 13 mm 60 grit (408)
Plywood

Softwood

Chipboard

Hardwood

Soft Metal

Brass

Hardened Steel

Gold

Aluminium

Silver

Stainless Steel

Copper

Rubber

Plastic

Plexiglass

Mandrel

Mandrel

RPM
Package Contents
6 pieces
Variations
Click the arrow next to a product variant to see more information and purchase options.
{{ headline }}
{{ content.content }}
{{ content.content }}
{{spec.stringTitle}}:

{{spec.stringContent}}
{{cat.stringCategoryTitle}}
{{order.stringTitle}}:

{{order.stringContent}}
Delivery details: Sanding Band 13 mm 60 grit (408)
Product box length, 1.8 cm
Product box height, 10 cm
Order number
EAN-Code
2615000408
0080596004088
Recommended products:
Multipurpose Set