DREMEL® Glass Drilling Bit (663)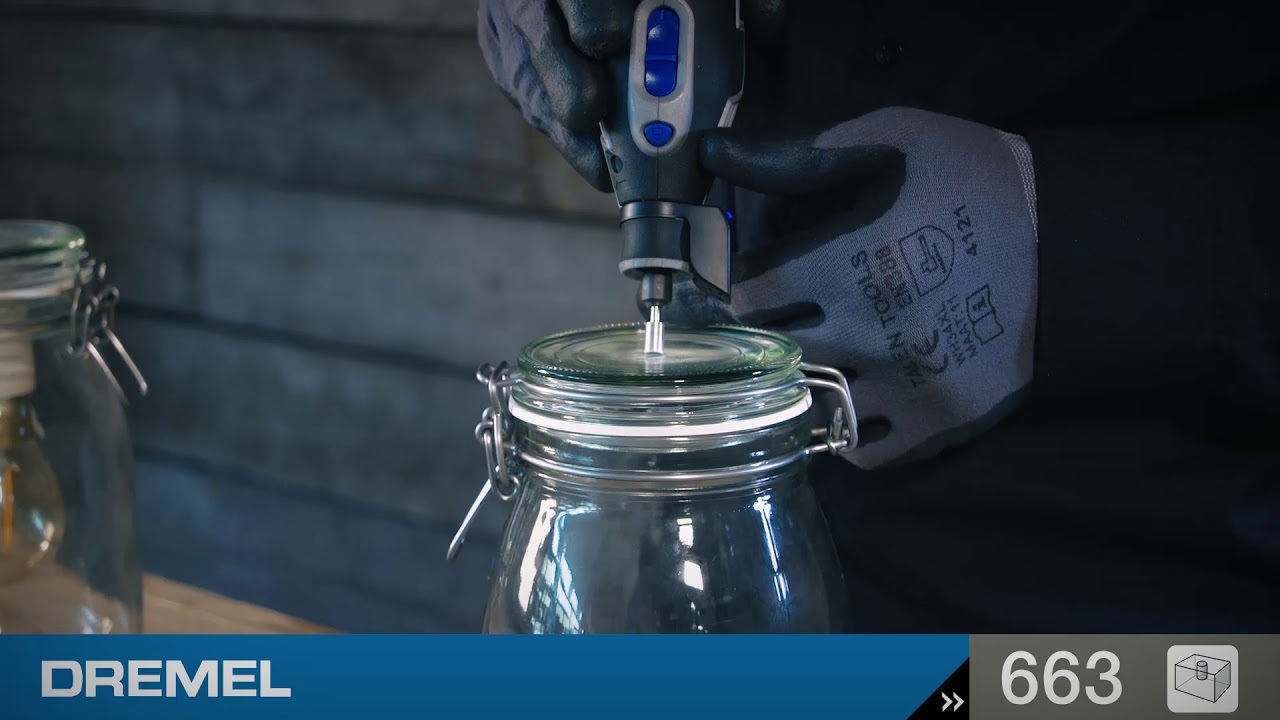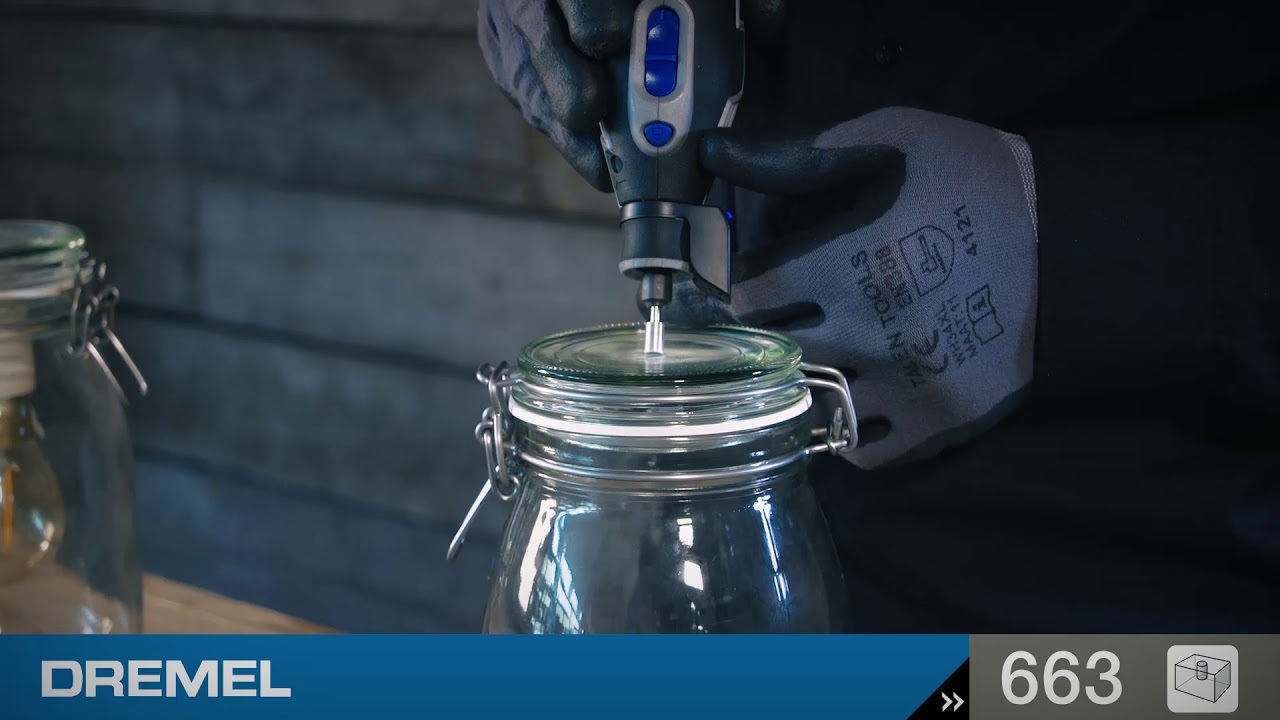 Biggest glass drilling bit to be used on straight or curved material
Product description
This diamond-impregnated core-style bit features superior long life
What can you do with it?
Is ideal for drilling holes in both flat and contoured surfaces e.g. glass or ceramic wall.
Diamond grit is a full 360-degrees around the circumference of the bit which allows it to be used in a rasping action to enlarge a hole if needed.

How to use?
When cutting a hole, ensure your work piece is well secured and do not apply excessive pressure to avoid cracking the glass.
Apply cooling liquid or water to the material. Hold your tool at a 45 degree angle to go into the material.
Then gradually lift your tool up to make a 90 degree drill. Apply drops of water / cooling liquid to the work piece for a clean drill operation. You can take the accessory out of the material to apply water or cooling liquid.
Use with cordless tools only.
Materials to use on
For use on glass, ceramic wall tile, glass block, glass bottles, jewelry - flat or contoured surfaces.
Example of usage
Technical details for DREMEL® Glass Drilling Bit (663)
Glass

RPM
Delivery details: DREMEL® Glass Drilling Bit (663)
The Dremel Glass Drilling Bit 663 is ideal for cutting holes in glass. You can drill perfect 6.4mm diameter holes. To be used with Dremel Cordless tools.
Product box length, 3.6 cm
Product box height, 10 cm
Order number:
EAN Code
26150663JB
8710364080397