DREMEL® Wall & Floor Grout Removal Kit (568)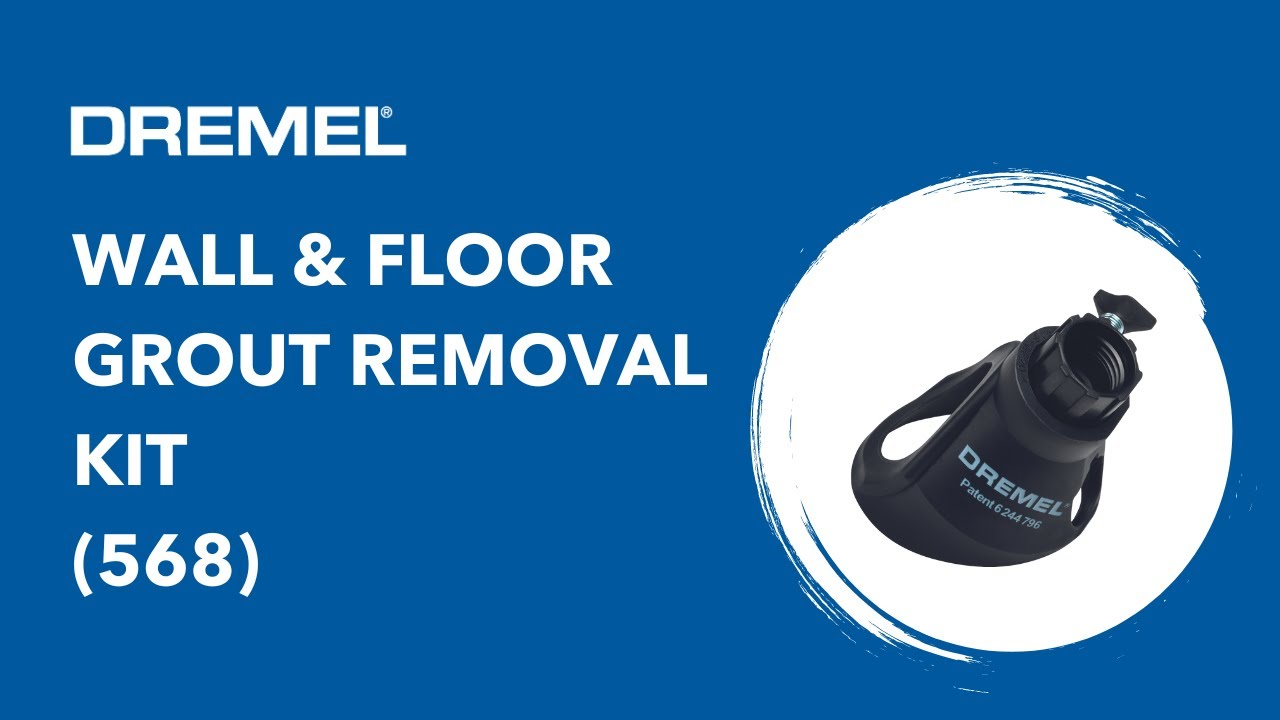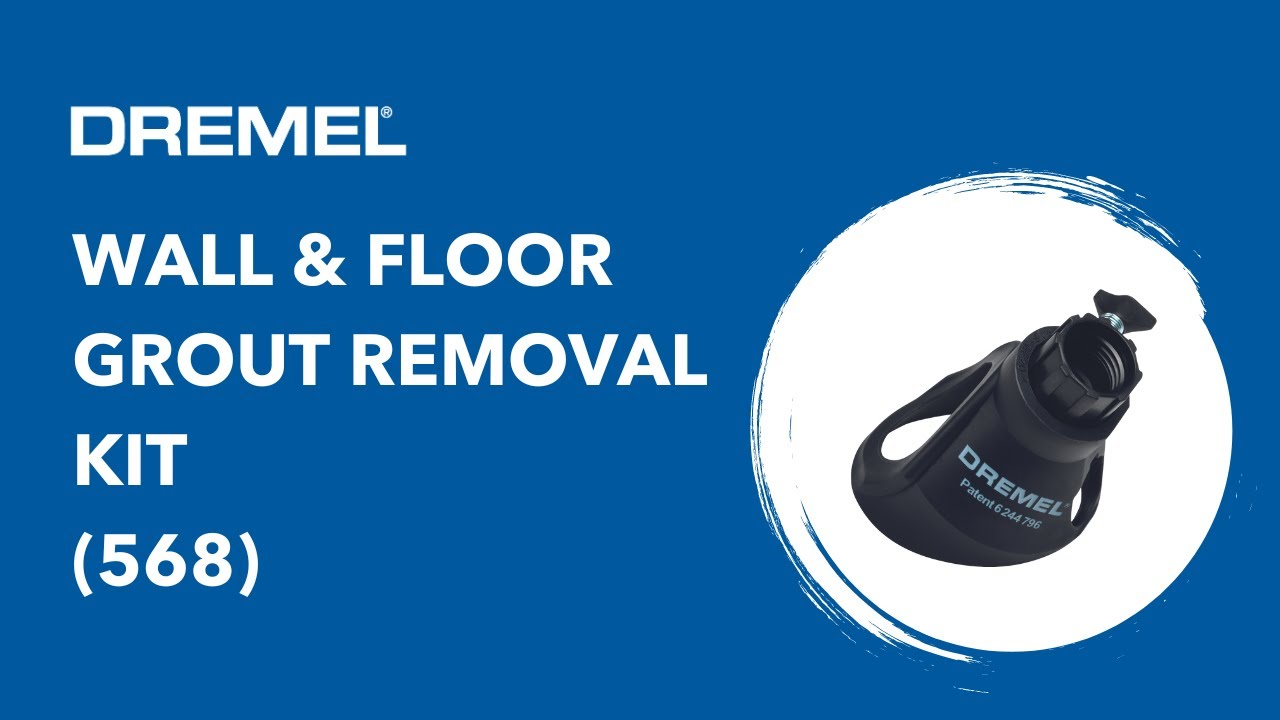 Remove grout in between your tiles while having total control and precision
Safely and quickly remove grout using your Dremel Multi-Tool with a minimised risk of chipping or damaging your tiles when compared to traditional methods.

The guides fixed 30° angle to ensure accurate and controlled removal of grout.

Never lose sight of your grout line from the large windows in the guide giving you more confidence and safety.

Adjust the depth to up to 13mm to suit different grout lines you have to tackle

Contents: 1x Grout removal guide, 1x Grout removal accessory (569)
Product description
What can you do with it?
Remove grout from the palm of your hand with ease and accuracy using your Dremel rotary and the Grout Removal Attachment (568). The 30 degree cutting angle of the provided guide gives you sturdy and controlled cuts which enables you to easily follow and remove the grout line, minimizing the risk of breaking a tile or damaging the surface you work on. The two included and different sized Grout Removal Bits (569 and 570) let's you tackle different thicknesses of grout lines.
How to use?
"Remove your Dremel rotary tool nose cap, insert and tighten your chosen accessory, screw on the cutting guide and adjust up to 13mm of depth.
Always use both hands to pull your Dremel rotary tool along the grout line, using the large windows to have a ultimate view on your cut for clean grout removal with maximum safety.
Example of usage
Technical details for DREMEL® Wall & Floor Grout Removal Kit (568)
Variations
Click the arrow next to a product variant to see more information and purchase options.
{{ headline }}
{{ content.content }}
{{ content.content }}
{{spec.stringTitle}}:

{{spec.stringContent}}
{{cat.stringCategoryTitle}}
{{order.stringTitle}}:

{{order.stringContent}}
Delivery details: DREMEL® Wall & Floor Grout Removal Kit (568)
1.6 mm Grout Removal Bit 569
Product box height, 12 cm
Order number:
EAN Code
26150568JB
8710364082414
Manuals
---