DREMEL® Workstation (220)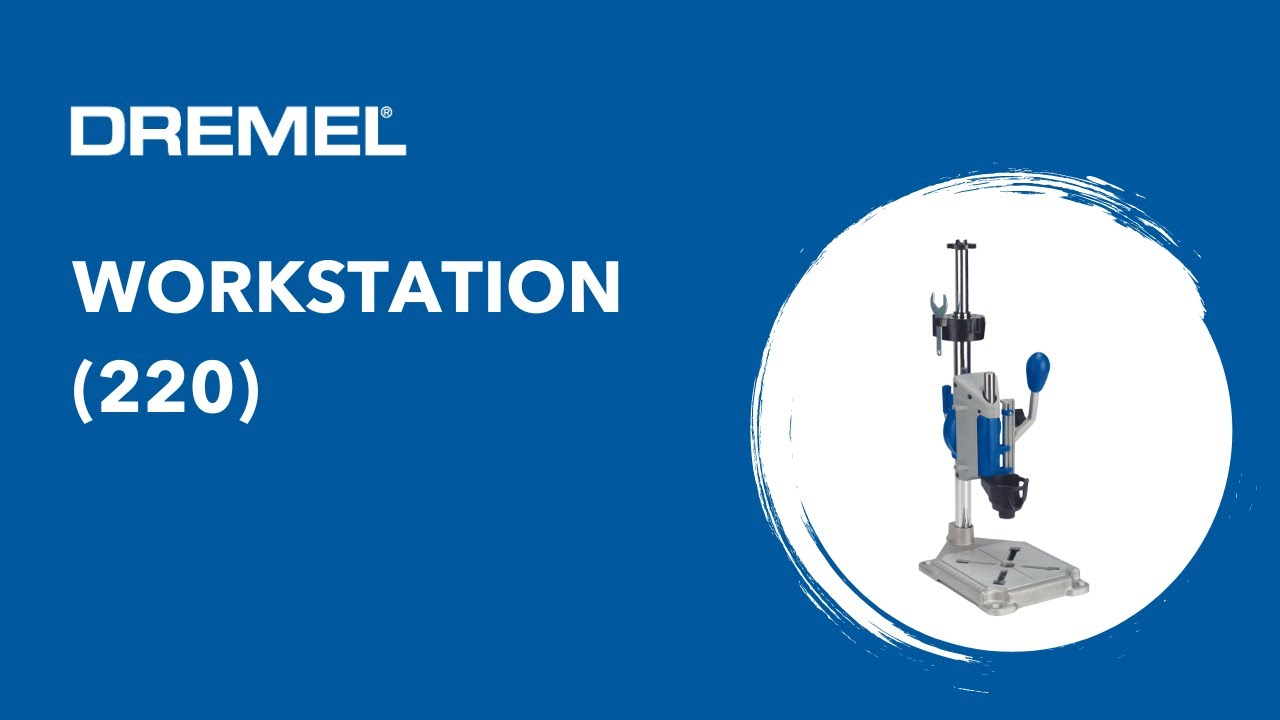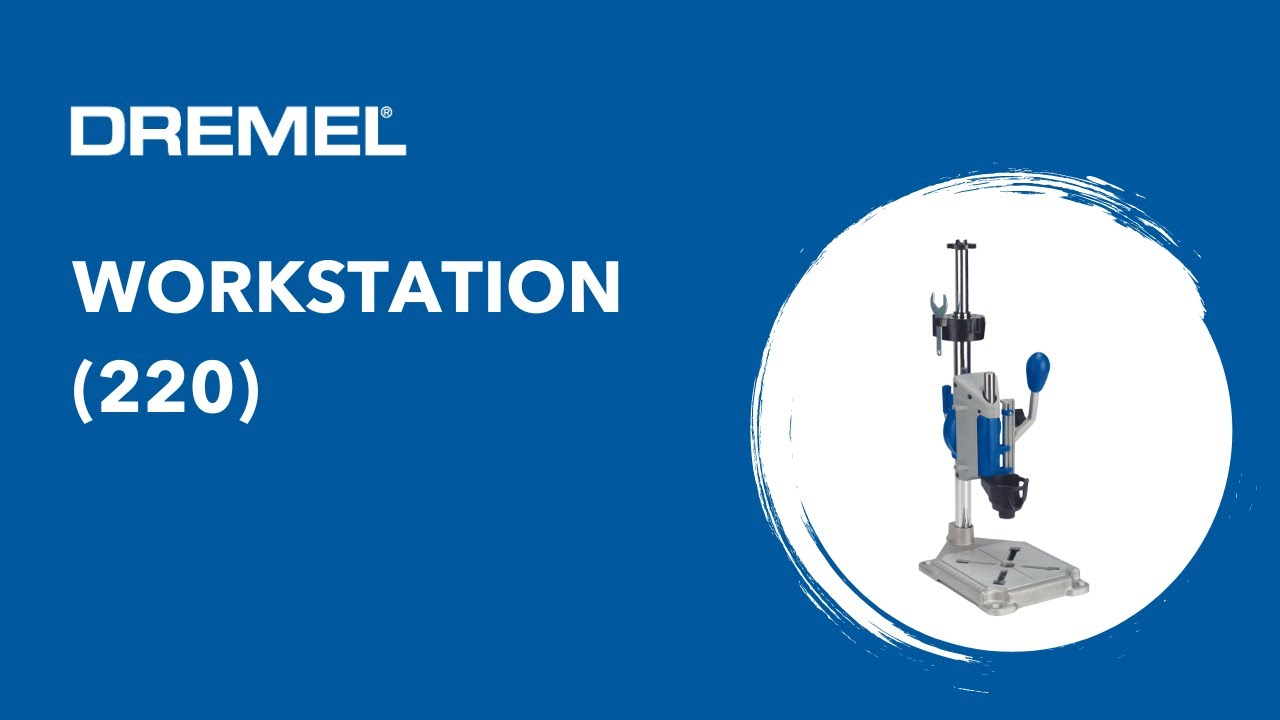 Use the Workstation as a drill press (any angle), tool holder or tool hanger for your Dremel projects
Have the ability to Drill up to 5cm with full control. 

Keep your Multi-Tool mounted and use the Workstation as a fixed tool holder. 

Use the Workstation as a tool holder while using your Flexible Shaft (225) for more comfort.

The weighted metal base keeps the Workstation, your Multi-Tool and workpiece sturdy and secure.

Contents: 1x Dremel Workstation, 1x Quick start guide/ manual.
Product description
What can you do with it?
The Dremel Workstation is the ultimate helping hand to your workspace.
Its a drill press with a maximum drill depth of 5cm, a tool holder with the freedom to hold your Dremel Multi-Tool at any angle to sand, polish and more, as well as a built in Flex-shaft tool holder, to hang your Multi-Tool correctly and safely. Keep your workspace clutter free by utilizing the Workstations storage feature. The crows nest allows you to keep your Dremel essential accessories and other small items all in one place.
How to use
Get angles up to 90° when you drill, sand, polish and more. Make your sanding perfect by having your Dremel Multi-Tool and favorite Sanding accessory mounted at a fixed angle for the best smooth finish. To attach your Dremel Multi-Tool, simple remove the nose cap, place the tool head first into the work stations tool mounting point and tighten with the provided wrench. For your safety and correct use, read the manual before using your Dremel Workstation.

Technical details for DREMEL® Workstation (220)
Variations
Click the arrow next to a product variant to see more information and purchase options.
{{ headline }}
{{ content.content }}
{{ content.content }}
{{spec.stringTitle}}:

{{spec.stringContent}}
{{cat.stringCategoryTitle}}
{{order.stringTitle}}:

{{order.stringContent}}
Delivery details: DREMEL® Workstation (220)
Combined Drill Press and Tool Holder
Product box length, 18.6 cm
Product box height, 35.4 cm
Product box width, 19.7 cm
Order number:
EAN Code
26150220JB
8710364032426
Manuals
---