Chainsaw Sharpening Grinding Stone 5,6 mm (455)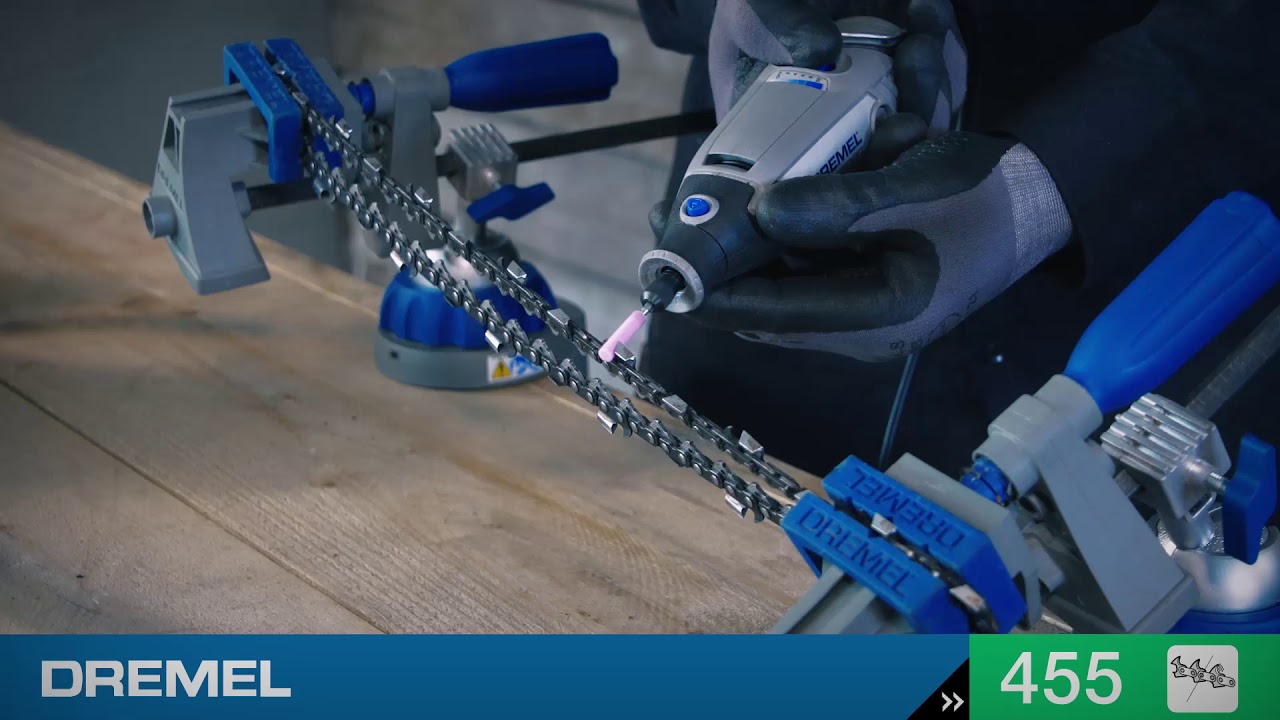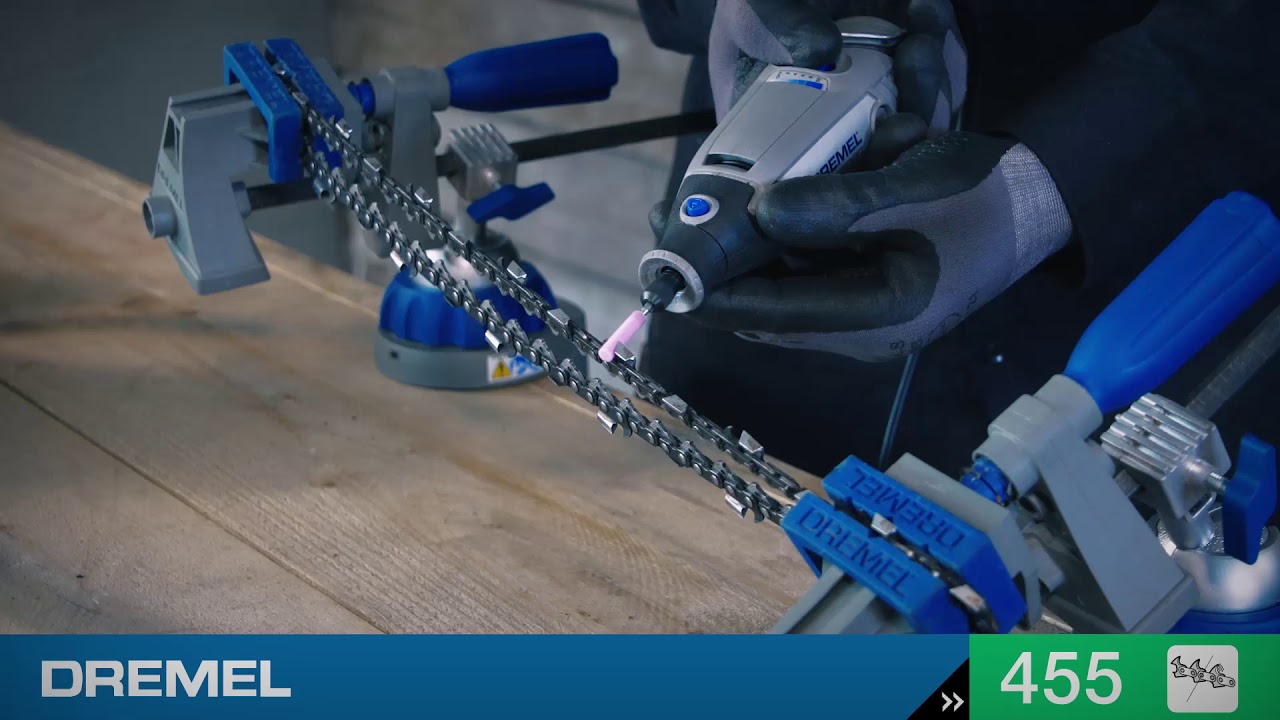 Biggest chainsaw sharpening bit. Requires the use of both spacers
Product description
What can you do with it?
Sharpen the tooth of the chain.
How to use?
When sharpening a chain saw, sharpen all of the teeth going in one direction, then with the saw in the same position, line the tool up with the second 30° mark and sharpen the teeth that run in the opposing direction. Always try to do the same tooth two or three passes across each tooth. Use the spacers for the best result. They are used to move the pink or orange stones away from the attachment – so they don't contact the attachment during operation. The pink stone (the largest) requires both spacers. The orange stone (the middle size) requires one spacer. The blue/grey stone does not require any spacers
Materials to use on:
Chains of chainsaw
Recommended speeds:
Chainsaw Blade 30000
Masters all types of applications.
Technical details for Chainsaw Sharpening Grinding Stone 5,6 mm (455)
Chainsaw chain

RPM

Attachment
Mandrel use
No Mandrel Needed
Order number
2615000455
EAN Code
0080596004552
Order number
26150455JA
EAN Code
8710364045006
Delivery details: Chainsaw Sharpening Grinding Stone 5,6 mm (455)
Product box height, 10 cm
Order number:
EAN Code
2615000455
0080596004552