DREMEL® VersaFlame (2200-4)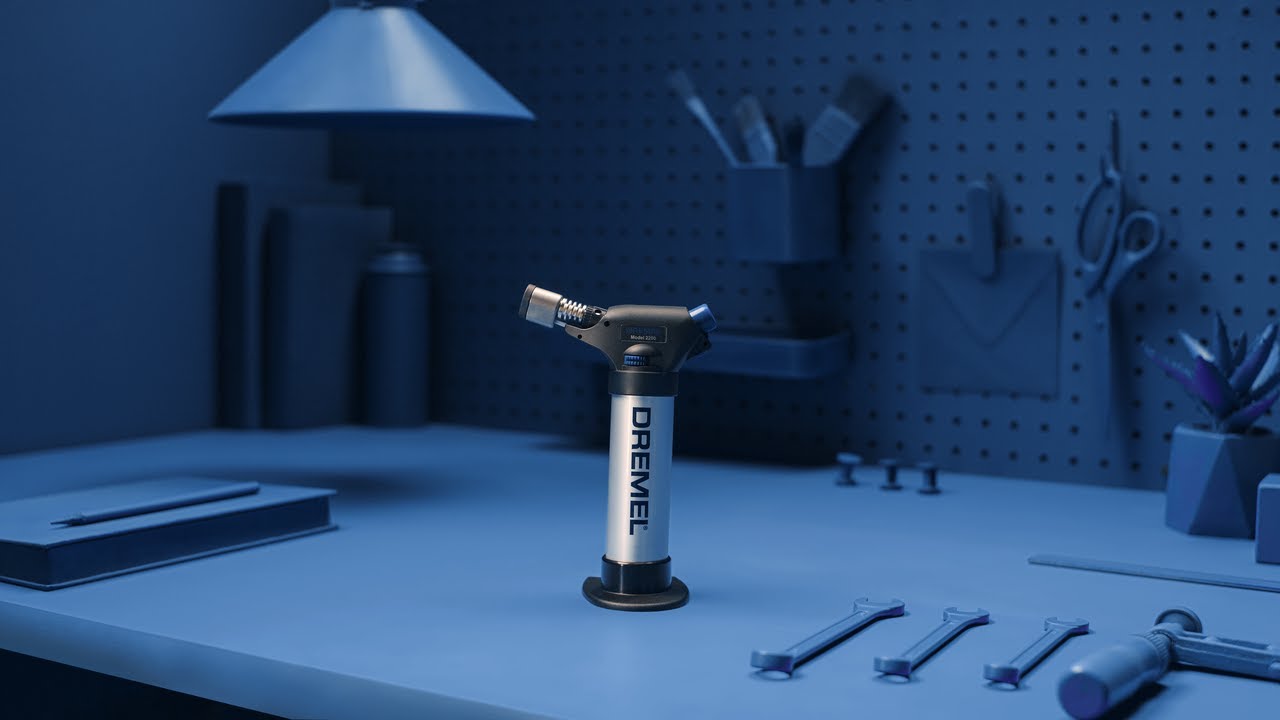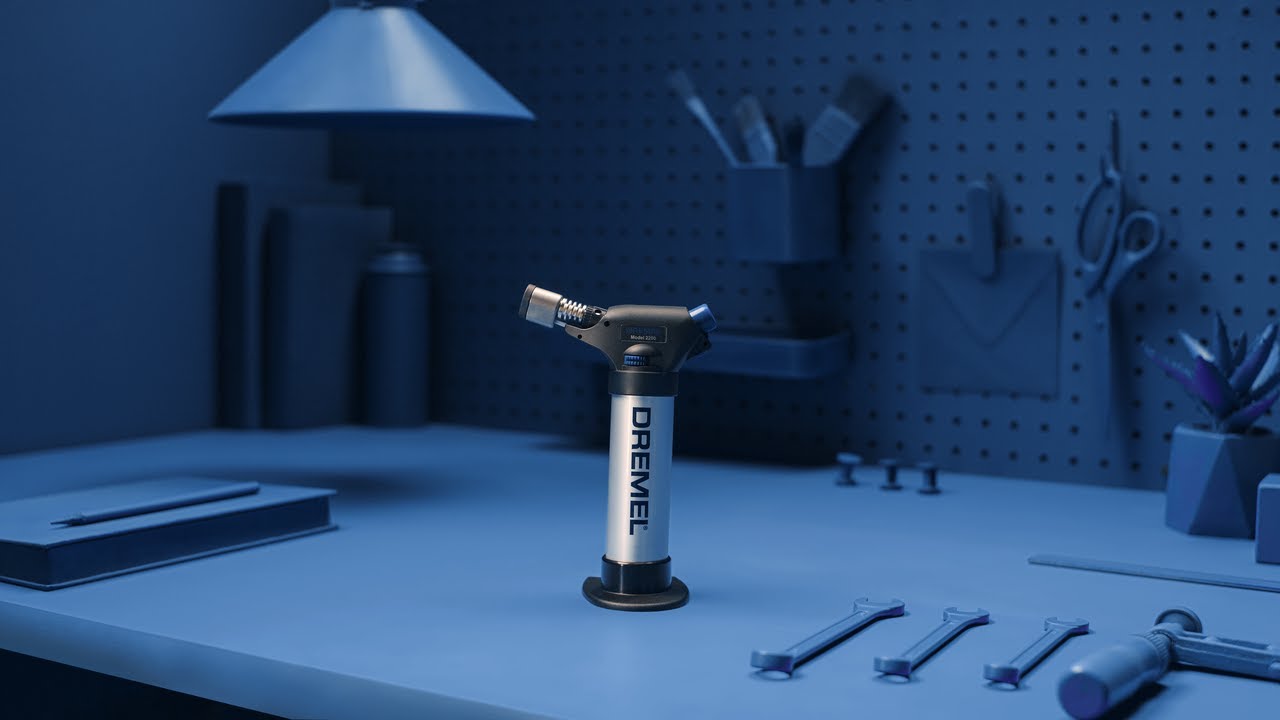 Butane torch – The most versatile stationary burner for both DIY and hobby projects
Included accessories allow a variety of creative applications: soldering, shrinking, welding, etc.

Integrated ignition button for easy startup, no independent ignition tool required

Variable temperature and flame control for versatile use in both torch and flame mode

Premium quality for long life, durability

Filling valve for quick recharge
Product description
The Dremel VersaFlame is the only stationary burner that safely supports open flame use and comes with a catalyst and soldering head, making it the most versatile stationary burner in the market today, especially for DIY applications. The Dremel VersaFlame is powered by liquid butane gas for quick heat-up and fast recharge. Applications for use include: soldering, shrinking, welding, etc.
Example of usage
Technical details for DREMEL® VersaFlame (2200-4)
Temperature
1200C (open air)680 - 1000C (hot air)550C (tips)
Delivery details: DREMEL® VersaFlame (2200-4)
Soldering tin with blue cap
Soldering sponge + sponge box
Product box length, 17.7 cm
Product box height, 33 cm
Product box width, 5.5 cm
Order number
EAN Code
F0132200JA
8710364042081
FAQ DREMEL VersaFlame
The gas used for the Versatip and Versaflame is regular butane gas. This is the same gas that is used for cigarette lighters. Butane gas can be easily found at traditional tool shops and dedicated tobacco stores. Follow the instruction manual on how to refill the tank.
The Versatip is used for soft soldering applications and pyrography. It's pen-shape makes it very comfortable to use for precise jobs. It also includes more tips than the Versaflame, so it can be used for broader applications. The Versaflame is used for more general soldering work. It can be used as a soldering iron as well as an open flame stationary torch. Both tools can reach a temperature of up to 1200°C, depending on the accessory used. The difference between the 2 tools is that the Versaflame has a higher energy output, so you can heat-up more material in a shorter time.
Recommended products:
DREMEL® Glue Gun 940
Recommended products:
DREMEL® Lite
Recommended products:
DREMEL® Moto-Saw
Recommended products:
DREMEL Stylo+
Recommended products:
DREMEL® VersaTip
Manuals
---