Sanding
EZ SpeedClic accessories
DREMEL® EZ SpeedClic: Sanding Discs (SC411)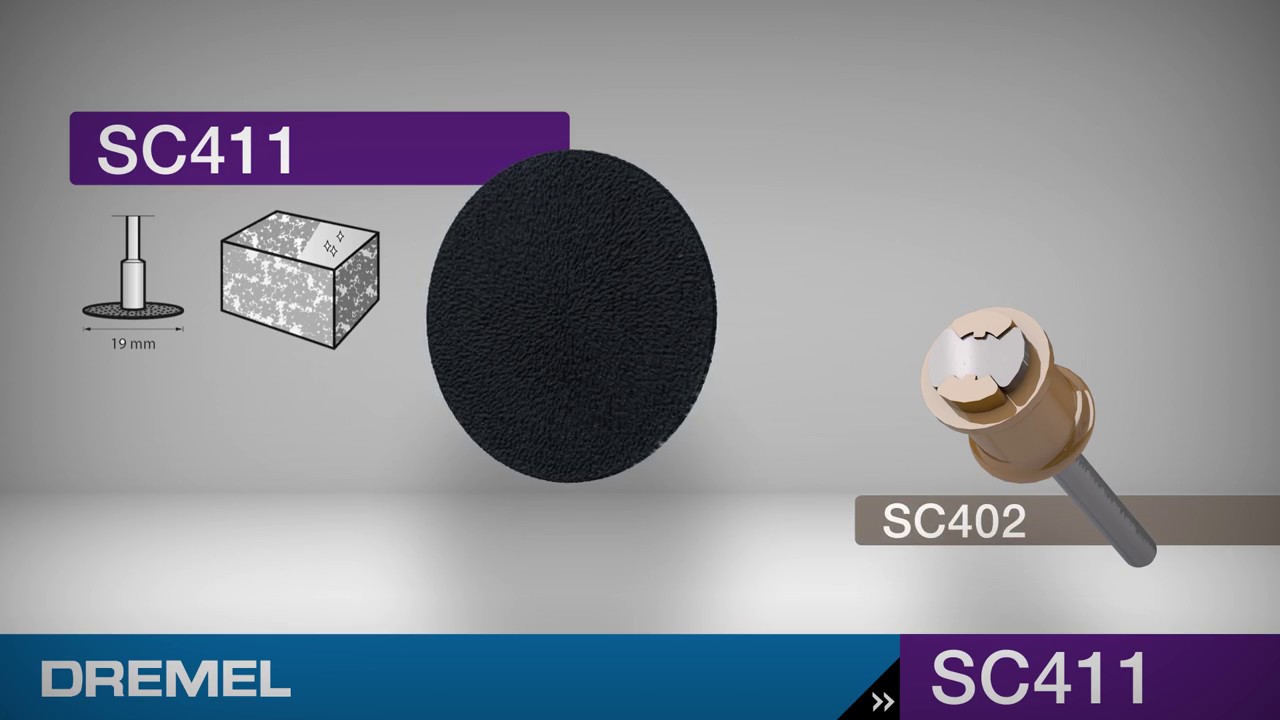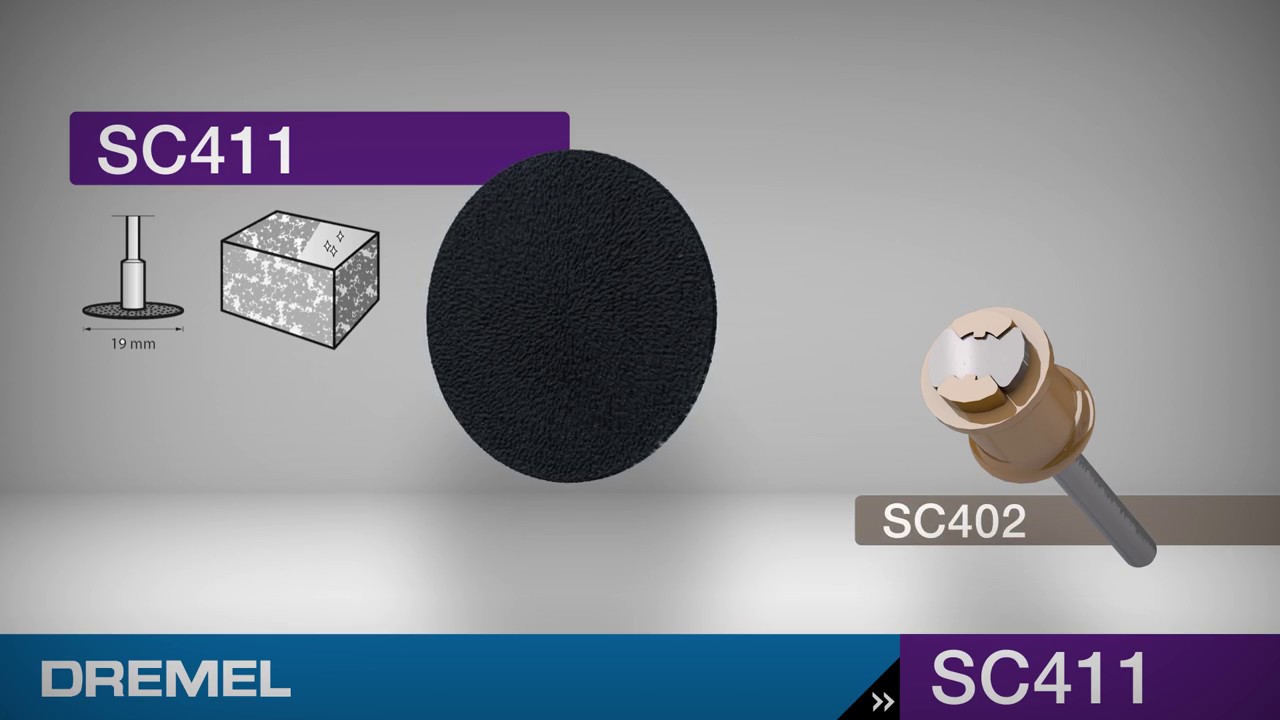 Easy to change disks for flat and edge sanding of e.g. wood
Product description
What can you do with it?
Common uses for the Dremel sanding disc include smoothing and shaping wood or removing paint. is great for (smooth) flat and edge sanding of soft materials such as wood and fiberglass Dremel sanding discs have a finer grit than Dremel sanding bands. Also used for rust removal
The lower the grit, the more material removal.
The SC411 (grit: 60) and SC 413 (grit: 240) are from the Dremel Exclusive EZ Speedclic family. This makes accessory changes easy as PULL - TWIST - RELEASE.

How to use?
Use with SC402 Mandrel. The Dremel exclusive Easy Speedclic (SC) mechanism, makes wheel changing keyless, easy and fast: PULL - TWIST – RELEASE. It makes accessory changes 6X faster than using a standard mandrel (EZ SpeedClic mandrel SC402 sold separately). These discs are best used with the Dremel tool facing towards the work piece, and are flexible to accommodate for any curves on the project. We recommend using mainly the center of the disc for maximum results.
Sanding discs will wear out and are replaceable by removing the mandrel.


Materials to use on
These disks can be used to sand / smooth softer materials like hardwood, softwood, plastic, fiberglass, aluminum but also for rust removal of metal types, like steel.
Can shape rubber surfaces

Recommended speed
Hardwood 10-35000
Softwood 10-35000
Aluminium 35000
Brass 35000
Copper 25-35000
Plastic 10-20000

Example of usage
Technical details for DREMEL® EZ SpeedClic: Sanding Discs (SC411)
Sandwich material

Steel-general

Metal pipes

Veneered woods

Plastic

Brass

Copper

Aluminium

Softwood

Soft Metal

Fiberboard

Laminates

Plywood

Hardwood

Chipboard

Mandrel

RPM
Package Contents
6 pieces
Variations
Click the arrow next to a product variant to see more information and purchase options.
{{ headline }}
{{ content.content }}
{{ content.content }}
{{spec.stringTitle}}:

{{spec.stringContent}}
{{cat.stringCategoryTitle}}
{{order.stringTitle}}:

{{order.stringContent}}
Delivery details: DREMEL® EZ SpeedClic: Sanding Discs (SC411)
Product box length, 1.6 cm
Product box height, 10 cm
Order number
EAN Code
2615S411JA
8710364060917